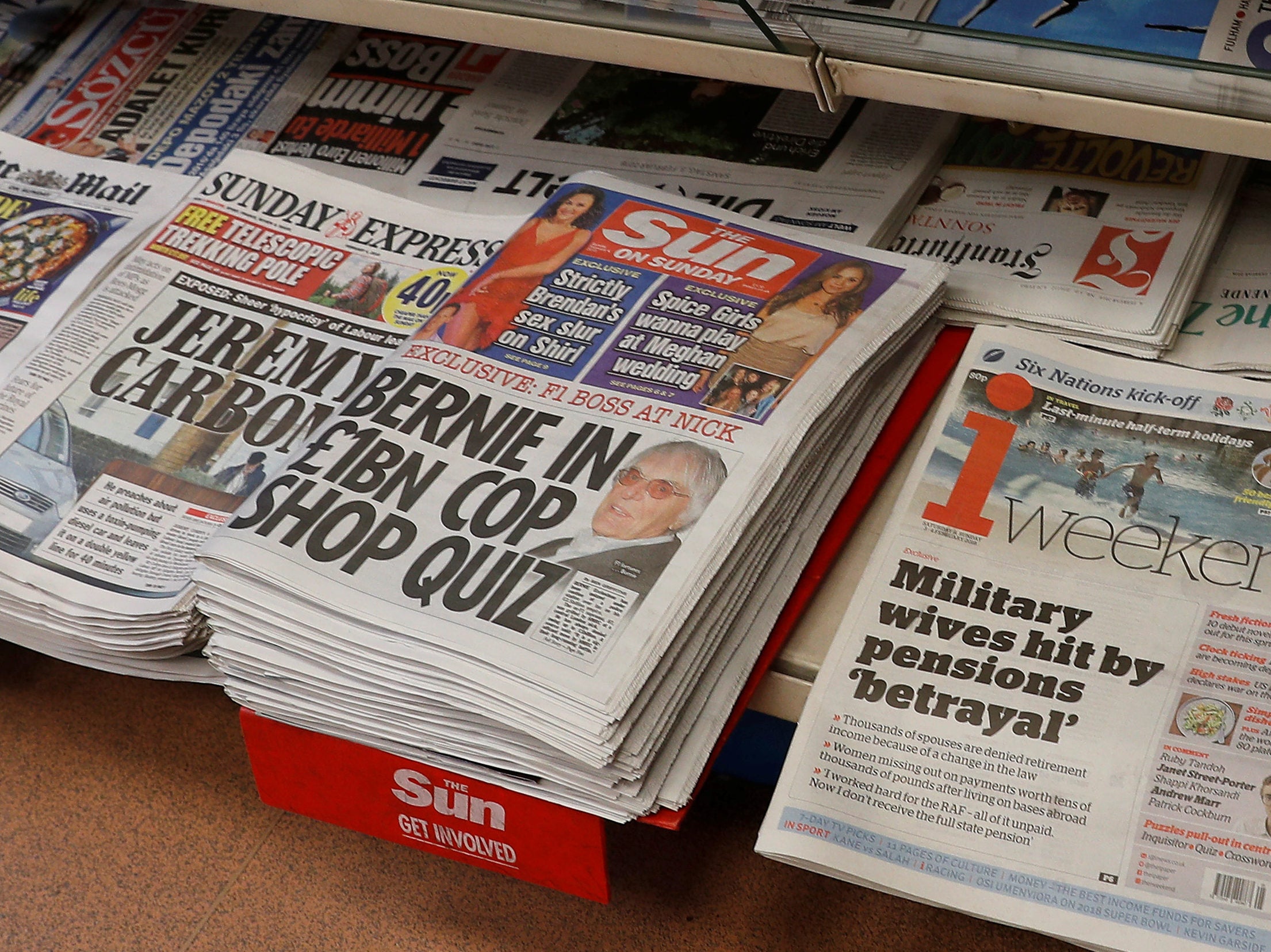 Less than half of UK adults say the news media is doing a good job at getting facts right, the worst rate for trustworthiness in western Europe.
The figures come from a report by US-based Pew Research Centre, which asked a total of 16,000 people across the UK, Denmark, France, Germany, Italy, Netherlands, Spain and Sweden about their views on the media and their use of social media to get news.
Each country had roughly 2,000 respondents, surveyed between October and December last year.
Only 48 per cent of UK adults surveyed said the UK was doing a good job of "getting the facts right", the lowest figure compared to the other seven nations surveyed, with Italy and Spain the next closest at 55 per cent.
The UK was also lowest ranked for covering the important stories of the day, with 68 per cent of UK adults saying they were doing a good job. Sweden was rated highest at 85 per cent.
The UK was rated joint second worst for investigating the actions of its Government, tying with France on 51 per cent. Only Italy was rated worse at 42 per cent.
The UK was also second worst for being politically neutral in its news coverage. Only 37 per cent of UK adults said the press in their country were doing a good job on this. Again only Italy was rated worse 36 per cent.
Of those surveyed in the UK, 31 per cent of adults who identified as left-leaning said they trusted the media, compared to 34 per cent on the political right.
The UK was also the least trusted to do a good job covering immigration (44 per cent) but was better trusted for covering the economy (65 per cent) and crime (70 per cent).
Overall in the UK, 81 per cent of people said the news media is important but just 32 per cent said they trust it – and only 5 per cent trust the news media "a lot" – above trust in Spain and Italy.
The report also found that the majority of people get their news from social media "at least sometimes" with 38 per cent doing so on a daily basis while 17 per cent also do so, but less often.
Facebook is the top social media site by far for news across Western Europe – 66 per cent of social media news consumers in the UK visit it most often for news – but the UK also has the highest number who use Twitter as their main source at 21 per cent.
In Germany, Spain and the UK, social media news consumers are less likely to trust the news media than those who don't use social media for news.
The report said: "While long-standing public news organisations are the main source for news for most Western Europeans, newer digital pathways to news are certainly gaining exposure.
"When asked their top social media site for news, respondents name Facebook the most often, by far.
"There is also evidence that the public has a tenuous relationship with the outlets they see on social media – as many as a third of adults in Western European countries say they don't pay attention to the sources they get news from there."
A separate survey released today, carried out by video advertising marketplace Teads by polling 16,000 people in eight countries, found that 75 per cent of people are now more likely to seek out quality, trustworthy news site because of the rise of fake news.
Although it said 62 per cent of people actively read the news on social media, only 11 per cent trust advertising and brand content on these platforms and 28 per cent believe social media to be sensationalised.
Picture: Reuters/Peter Nicholls 
Email pged@pressgazette.co.uk to point out mistakes, provide story tips or send in a letter for publication on our "Letters Page" blog