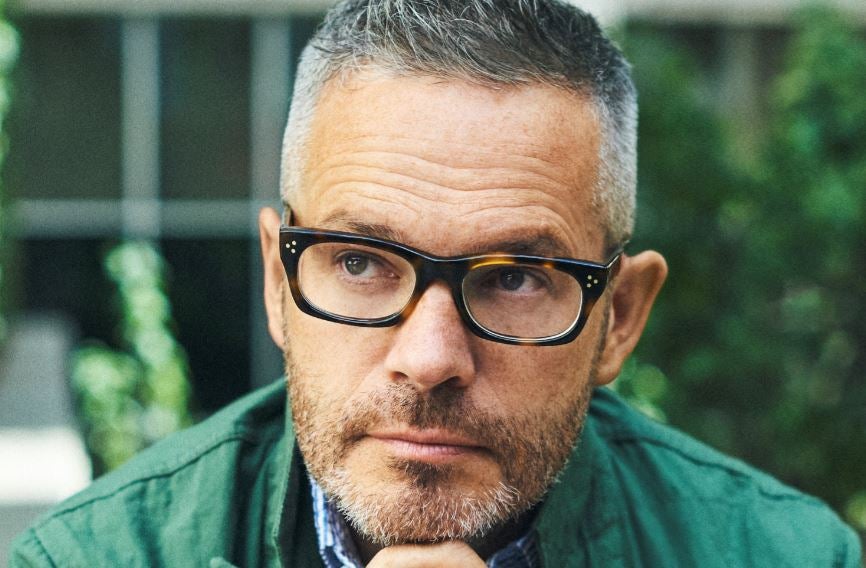 Tyler Brûlé has stepped down from his weekly Financial Times column just over a week after Press Gazette highlighted concerns about him name-checking former clients of his creative agency.
An FT reader complained about the 3 November Fast Lane column by Brûlé which mentioned three companies which have been clients of Brûlé's creative agency Winkreative: Bombardier, Swiss International Airlines and Blackberry."
Brûlé is also the main shareholder and editor-in-chief of monthly magazine Monocle.
The reader wrote to Financial Times editor Lionel Barber and the ASA CC'ing Press Gazette.
In the column in question Brûlé wrote about the "amazing" Blackberry" which he described as a "device built for purpose".
He also wrote about the "sense of "wonder" he felt when flying on the Bombardier C Series aircraft run by Swiss International Airlines.
Brûlé said: "For the past few months I've been hearing rave reviews about Bombardier's new C Series aircraft. Despite all the negative press about a flat order book and the absurd trade tariffs being proposed by the US, the buzz from passengers and crew has been incredibly positive."
He went on to give the plane a glowing review himself before concluding: "As you shift into the next work week, be happy there's a new and well-engineered device to get you where you need to go."
He noted in the column: "I was involved with the naming and first livery design before the project was halted and then rebooted."
Brûlé revealed in his latest Saturday column that it would be his last for the paper.
He said: "After more than a decade of very early Thursdays to file these 836 words, numerous different editors (all of whom vowed they'd get me to file at the start of the week — ha!), running a part-time travel agency for all reader hotel inquiries and hundreds of bleary eyed/asymmetrical hair/toothpaste-on-face encounters with loyal readers at door one on various Boeing 777s, it's time to give up this stretch of salmon-tinted newsprint.
"I may put in the odd appearance in the future in this fine journal, but in the meantime you can catch me at my Monocle gig. Cheers and thank you for your support."
A spokesperson for the FT said: "After writing for FT Weekend for a decade, Tyler Brûlé has decided to step down from the Fast Lane column. This was by mutual agreement and we wish him well.
"Following the recent addition of Janan Ganesh and Jo Ellison as columnists, a revamped line up of FT Weekend commentators will be revealed in our next edition on Saturday 25th November."
Asked whether his departure was connected to the recent editorial complaint, a spokesperson said: "He has been thinking about this for some time and, as he says in his column, he is stepping down by mutual agreement to focus on Monocle and his other projects.
"We did look into the complaint reported in the Press Gazette.  We asked Tyler for clarification and were satisfied with his response that the companies mentioned in that particular column had not been his clients through Winkcreative for some time."
Thailand is another former client of Winkreative.
In August 2017, Brûlé wrote in his column about Bangkok: "It's got everything you want for your business — a merging of various markets, strong trend uptake from the region, good design scene, smart start-ups and the general feeling of a city that's on the up.'
"Bangkok has the most diverse range of hotel projects in the world. From massive new developments by Four Seasons and Mandarin Oriental to smaller-scale properties from the likes of Rosewood, the city is awash with talent and ideas for bringing lobbies, suites, bars and cafés to life."
Email pged@pressgazette.co.uk to point out mistakes, provide story tips or send in a letter for publication on our "Letters Page" blog