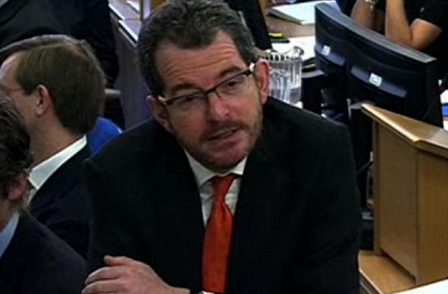 Phone-hacking victims may have failed to contact the Leveson Inquiry because they feared being "monstered" by the Press, a High Court judge has claimed.
Justice Robert Jay, who was a Queen's Counsel during the probe believes the inquiry may have been weakened because people holding "relevant" information may not have come forward.
Jay was giving evidence to House of Lords committee investigating the Inquiries Act, 2005.
Lord Justice Leveson gave evidence to the same committee last week.
Jay told the committee: "There were witnesses who did not want to speak out against the press because their perception was, to use a horrible word, that they would be monstered by the press at some later date.
"I don't want to comment on how well-based their perceptions were but it was certainly a strong perception which gave rise to difficulties."
Jay told peers it was difficult to prove a negative. "I suspect there were people out there who could have given effective, relevant evidence but just didn't want to."
He went on: "I am strongly of the view that the Leveson Inquiry should have been televised because otherwise the press was going to report on it as they saw fit, so there was an objective eye."
He said in an ideal world, Leveson would have lasted three years and cost £25 million so it could tease out all issues.
"It was very much a voyage of discovery. Questions were asked without knowing what another witness might say on another topic," he told the committee.
"I was asking questions of Mr Rupert Murdoch without knowing what those he was fingering up, as it were, might say."
Jay said Leveson was correct in refusing to be drawn into the political conflict between the Government and the Press.
"Either the politicians choose to implement what he recommended or they don't. He is quite right to draw a line underneath it all."
Email pged@pressgazette.co.uk to point out mistakes, provide story tips or send in a letter for publication on our "Letters Page" blog