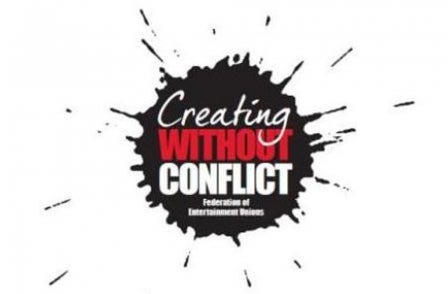 All journalists working in local newspapers who responded to a survey said they have been bullied, harassed or discriminated against.
And it claims that some female reporters were offered promotions in exchange for sexual favours. 
Cathy John, senior lecturer in cultural theory and policy at Arts University in Bournemouth, drew on responses from  4,000 people working across a range of creative industries, including journalism, for the research.
At national newspaper level, three out of four journalists have experienced bullying, harassment or discrimination – the survey claims.
John said bullying within newspapers was "exceptionally high" compared with other industries.
She said: "All survey respondents working in local papers had been bullied, harassed or discriminated against."
Around 160 journalists took part in the survey which coincides with a conference on the theme of Creating Without Conflict being held in London today.
National Union of Journalists general secretary Michelle Stanistreet (pictured above) said: "It has been heart-breaking to deal with members whose dreams have been shattered because of the behaviour of their managers and of failure of employers to tackle bullying and bullies. I have heard testimonies from members who said, 'News editors threw reporters on to the same story, everyone was terrified of putting a foot wrong. People were put under such pressure. Reporters were effectively encouraged to shaft each other. It was such a demoralising situation' and from women journalists who had been offered promotion in return for having sex with their boss.
"We chose Creating without Conflict as the title of this conference and campaign because we want to promote workplaces where workers and managers learn to be constructive with their criticism during the creative process. Today's conference was about how trade unions can look at solutions and strategies and work with employers to tackle this blight on the media, arts and entertainment industries."
One journalist in their 30s told the researchers: "There is an old-fashioned macho culture in which bullying is seen as almost an honour."
The survey was commissioned by the Federation of Entertainment Unions, which includes the NUJ, BECTU, Equity, Musicians' Union and the Writers' Guild.
One journalist in their 50s said: "The broadcaster I worked for is riddled with snobbery. There is a bias in favour of white upper middle class privately educated people. On the programme I worked on a majority of the staff went to public school."
The study found that 83 percent of women working in radio had been treated unreasonably.
The report said that bullying, while not illegal, can be deemed a workplace hazard and challenged under health and safety legislation.
Another journalist in their 50s told the researchers: "Despite the left wing editorial slant of the paper, there was no NUJ chapel there and to suggest there should be was to commit a sort of heresy. I was warned by a senior reporter that the editor was anti-union. To question the freelance status of myself and others, when clearly we should have been designated as employed was also heresy – like mentioning Dracula's castle."
The report recommends:
Better training should be provided for workers and management in dealing with unreasonable behaviour
Clear guidance is provided for freelances by employers
Union recognition in workplaces so that reps can negotiate anti-bullying policies and represent victims
Confidential hotlines for freelance and employed workers.
Email pged@pressgazette.co.uk to point out mistakes, provide story tips or send in a letter for publication on our "Letters Page" blog