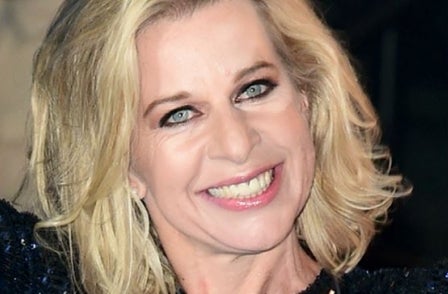 The Independent Press Standards Organisation has rejected a complaint that Katie Hopkins' "cockroaches" column was inaccurate.
In May, the press regulator rejected more than 400 complaints about The Sun article, headlined "Rescue boats? I'd use gunships to stop migrants".
The majority of the complaints were made under clause 12 (discrimination) of the Editors' Code of Practice. IPSO said: "Clause 12 is designed to protect identified individuals mentioned by the press against discrimination, and does not apply to groups or categories of people." There were also complaints made under clauses four (harassment), two (opportunity to reply), five (intrusion into grief or shock) and six (reporting of children).
In the article, Hopkins said: "NO, I don't care. Show me pictures of coffins, show me bodies floating in water, play violins and show me skinny people looking sad…
"Make no mistake, these migrants are like cockroaches. They might look a bit 'Bob Geldof's Ethiopia circa 1984', but they are built to survive a nuclear bomb. They are survivors."
The article has been condemned by the UN Commissioner on Human Rights and reported to the Metropolitan Police as a possible breach of the Public Order Act.
The regulator has now considered – and rejected – a complaint under clause one (accuracy) of the Editors' Code.
The complaint was made by Jonathan Greer, who said the article "gave an inaccurate impression of the migratory patterns of North African refugees, of Australian immigration policy and of British asylum support policy":
"He noted that fewer than 20% of North African refugees go on to seek asylum in the UK, with the majority claiming asylum in Germany"
"He denied that the Australian state threatened migrants in the manner suggested in the article"
"He noted that the standard rate of support for a single asylum seeker in the UK was £36.95 per week, which was below the income support level of at least £57.90 per week. It was therefore not accurate to suggest that benefits were being distributed 'like Monopoly money'."
IPSO said that Greer accepted the regulator would not consider clause 12 complaints, but "expressed strong objections to the language used in the article".
"He said that the piece included numerous prejudicial references to people of North African origin, those who seek asylum in Europe and migrants in general. He considered that it dehumanised such migrants, and advocated violence towards them."
According to IPSO, The Sun said "the article was an opinion piece and that, under the terms of the Code, columnists were free to be partisan and to use rhetorical devices, including exaggeration, to illustrate a point".
The Sun "did not consider that the article had stated that the majority of North African refugees who crossed the Mediterranean by boat went on to seek asylum in the UK", and:
"Noted figures from 2014, which indicated that the UK was the final destination for around one in five such migrants"
"Said that Australian immigration policy was known to be very tough, and involved turning back boats forcefully, forcing asylum seekers into detention centres and guaranteeing that refugees would not be resettled in Australia. The columnist had used exaggeration to characterise the Australian policy, and the newspaper maintained that she was entitled to interpret the firmness of this policy as violence"
"Noted that the question of whether £36.95 was a large sum of money was subjective. Regardless, when this was added to the cost of other benefits such as accommodation, healthcare, and food, as well as administrative costs, and multiplied by the number of asylum seekers in the UK, it was a considerable sum of money."
IPSO said: "The article under complaint was a polemic, which expressed strong and, to many people, abhorrent views of asylum seekers and migrants generally."
The regulator said its committee "acknowledged the strength of feeling the column had aroused" but reiterated it could not consider clause 12.
On the issue of North African refugee migratory patterns, it said: "The article did not suggest that all North African refugees who crossed the Mediterranean by boat went on to seek asylum in the UK, but expressed the columnist's objections to those that do. This reference was not significantly misleading such that a correction was required."
On Australian immigration police, IPSO said: "The Committee noted the complainant's position that the Australian government did not respond violently to those seeking asylum. However, the Committee was satisfied that the suggestion that Australian policy entailed assaulting asylum seekers with containers of alcohol would clearly be understood by readers as a satirical comment, rather than a genuine explanation of the policy. This did not breach Clause 1."
And on Britain's asylum support policy, it said: "The question of whether £36.95 per week constituted a large sum of money was a matter of opinion. While the Committee noted the complainant's position that this amount was below the income support level of at least £57.90 per week, the columnist was entitled to present her view that the level of support paid to asylum seekers by the British government was too high."
The Telegraph reported last week that Hopkins had been questioned by the Met Police about her column.
Hopkins has not apologised for the contents of the 17 April article. But, in an interview with Press Association last month, she said: "There's some things about that column, there are some words which in hindsight you'd probably look to pull out of there.
"But I think overall my message isn't about the idea that we want to see migrants and people suffering, it's an idea that we need to find solutions to problems."
She added: "I think it's really easy to dismiss me as a controversialist or somebody that just says some stuff just for a reaction.
"But I think if those things were true, and I understand why people say them, but then you wouldn't be able to defend yourself, or you wouldn't want to take the barrage of abuse that comes your way as a result of some of them.
"But I've never apologised for anything I've said, I've stood by everything I've said.
"I'm not interested in the celebrity idea of people that want to be saccharine sweet or keen to be loved or are manufactured by a PR company to be a certain thing."
Email pged@pressgazette.co.uk to point out mistakes, provide story tips or send in a letter for publication on our "Letters Page" blog