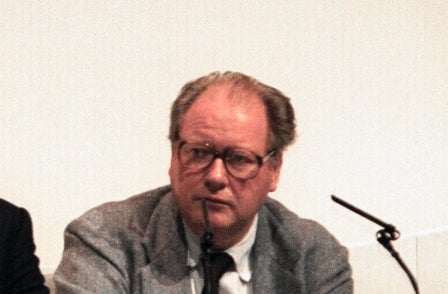 Friends of Lord McAlpine, who died in Italy last weekend, said the BBC linking him to a child sex abuse ring hastened his death.
Former cabinet minister Lord Tebbit told the BBC that the allegations prompted by the Newsnight investigation caused McAlpine serious problems.
Tebbit said: "I think he was pretty upset about it, deeply upset, that anybody would for a moment believe that of him.
"It centred around a faintly ridiculous idea that Alistair had some role in organising a gay sex scandal – well it would have been if it had existed – at Number 10 Downing Street. You only have to ask yourself about what Denis Thatcher would have said about such a proposal to realise it was totally absurd."
Tebbit added: "He had always got something interesting to say. A very cultured man, very interested in the arts, also much-travelled.
"He seemed to find a quite natural home in Italy in recent years."
'I believe this ghastly woman hastened my friend's death' – Simon Heffer pulls no punches on Bercow/McAlpine https://t.co/KkOsCrd76t

— James Manning (@JamesManning4) January 20, 2014
Simon Heffer in the Daily Mail launched a trenchant attack on Sally Bercow claiming: "I believe this ghastly woman hastened my friend's death".
Bercow was sued by Lord McAlpine after writing on Twitter: "Why is Lord McAlpine trending? *innocent face*".
Heffer said Bercow's slur had far more impact because she attempted to defend her tweet at the High Court.
According to Heffer: "He [McAlpine] had promised me an interview for the Mail once all the court cases were settled: it never happened, because he simply was not well enough, finally broken down by the cruel strain of being a victim of this terrible lie."
Heffer described the legal case as "a needlessly distressing end to a distinguished life".
Bercow eventually paid McAlpine £15,000 in damages as a result of her tweet.
My thoughts are with Lord McAlpine's family – he was a dedicated supporter of Margaret Thatcher and the Conservative party.

— David Cameron (@David_Cameron) January 18, 2014
Email pged@pressgazette.co.uk to point out mistakes, provide story tips or send in a letter for publication on our "Letters Page" blog