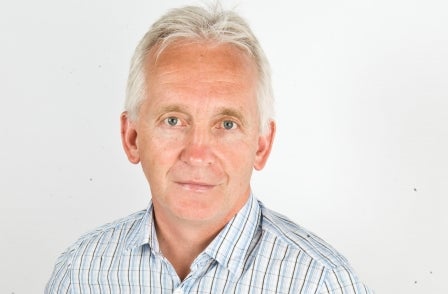 Walsh: 'A lot of people didn't think it was appropriate to ask what were very necessary questions.'

Sports reporters became 'fans with typewriters'

'I was the romantic who believed you could get to the truth'

BBC's Armstrong coverage was 'particularly poor'
David Walsh's last face-to-face meeting with disgraced cyclist Lance Armstrong tells you all you need to know about the Irishman's uncompromising style.
In April 2001 he boarded a flight to Nantes to meet Armstrong at a hotel near Bordeaux in the south of France.
Two years earlier, he had provoked the fury of Armstrong and his army of supporters in an article that appeared in The Sunday Times on the day he won the first of his seven Tour de France titles.
 "This afternoon I will be keeping my arms by my side," Walsh wrote, "because I'm not sure this is something we should be applauding."
Walsh was not alone in his suspicions, but was almost alone in voicing them.
In the spring of 2001, after two years of investigations into Armstrong, he received a call from one of his representatives inviting him for an interview.
"He rang me because he knew I was asking a lot of questions and he thought that if I come along, and he's really nice to me, and he gives me a one-on-one interview, I'll be as happy as every other journalist and I'll become his friend," Walsh says.  
"I didn't feel any desire to be his friend because I had a sense of what he was like, and I felt there were lots of questions that needed answering."
He recalls his first words to Armstrong when he arrived at the hotel: "I don't believe you're clean, but this is why I'm here, because I have questions.
"But the only questions I want to ask you are about doping. I won't be asking you one question about cycling outside of the context of doping."
Unsurprisingly, Walsh says the introduction left Armstrong "quite deflated".
Contacts within the team later told him that Armstrong was "seething with anger" after the interview. "That's obviously the last one-on-one I ever got," jokes Walsh.
For many, 2012 was the year in which Walsh's relentless pursuit of Armstrong over the last 13 years was finally vindicated, which explains why Press Gazette readers voted him number two in our Top 50 Sports Journalists.
On 24 August the United States Anti-Doping Agency (USADA) announced it was stripping Armstrong of his seven Tour De France titles and handed him a lifetime ban from the sport.
Armstrong opted not to contest USADA's doping charges saying he was tired of fighting the allegations, which he continues to deny despite the mass of evidence against him.
Decision time
Walsh began working on the story shortly after moving to England in 1998. He began his career as a cub reporter on the Leitrim Observer, where he worked his way up to become editor at 25.
Keen to pursue a career as a sports writer, he left the paper to join the now defunct Dublin-based daily the Irish Press. His involvement in cycling began in 1984 when he took a year out to cover the sport in Paris, returning to the Sunday Press a year later.
In 1987 he left the paper to work for the Sunday Tribune before moving onto the rival Sunday Independent four years later.
Walsh joined The Sunday Times in Ireland in 1996 and two years later was asked by the paper's sports editor, Alex Butler, to join the team in London.   
Reflecting on the 1999 Tour, Walsh tells Press Gazette: "Cycling had just come out of maybe its worst year for doping – the 1998 Tour was shown up by French police to be a drug-riddled circus.
"Then Armstrong came along and you had to make a decision: Was this part of the rejuvenation of cycling or was this a continuation of the doping culture?"
What first piqued Walsh's suspicion was Armstrong's reaction to an article by a young cyclist named Christophe Bassons, in which the Frenchman claimed the top riders were still doping.
"Armstrong bullied him and hounded him out of the race," says Walsh. "My feeling at that moment was that a clean rider wouldn't have done that. It was pretty obvious to me that Armstrong was doping – not from
any evidence I had but from the way he behaved.
"I think if anybody had been applying cold logic at the time, they would have come to the same conclusion."
Necessary questions
Walsh believes that the reason why people – many of them journalists – did not apply that logic was the emotive background behind Armstrong's first Tour success.
In 1996 he was diagnosed with testicular cancer, with the tumour later spreading to his brain and lungs. His original prognosis was poor, but he was declared cancer free a year later after brain and testicular surgery and extensive chemotherapy.
"It felt like the cancer was a big factor from day one," says Walsh. "A lot of people didn't think it was appropriate to ask what were very necessary questions.
"I think part of the reason they didn't want to ask those questions was because the guy had come back from cancer. For me, that was irrelevant. I just didn't think that should stop us from asking questions.  
"The thing is that in sport nowadays, the sponsors, the race organisers, the sportsmen themselves, they're almost telling us how we should react to an event.
"But the only thing that's still our own… the only thing they can't take away from you is your emotional reaction to that event.
"My emotional reaction to Armstrong's victory was that I didn't feel I could rely on its validity or its integrity."
When Walsh articulated his position in that 1999 Sunday Times article it created uproar. Walsh himself described the reaction as "vitriolic".
One person emailed him saying: "Mr Walsh, you have the worst kind of cancer of all: You have cancer of the spirit.
"Everybody would say, 'what evidence have you got?'. I would say, 'well I don't have enough evidence to ever prove to anyone that he's guilty…I just feel that I have huge responsibility, a huge need, to go and ask a lot of questions'."
Fans with typewriters
His colleagues on other papers were not so keen to ask those questions. Some still aren't, says Walsh.  
"Initially, quite a number of them would have shared my scepticism during that Tour de France," says Walsh, "but by the end of it, the Armstrong myth had taken off.
"This was one of the great comebacks in the history of sport and everybody wanted to believe it so badly, regardless of what doubts they would have had."
It touches on a wider issue in the world of sports journalism – what Walsh describes as journalists as "fans with typewriters".
"There was a time when it wasn't cool to be a fan with a typewriter. When you went to a stadium you went as a journalist, and you didn't express any partisanship for one team or another.
"You look at the BBC's coverage of the Olympics, and it seems to me that the more it went on the more commentators didn't try to hide the fact that they felt they were fans, not serious journalists working at a very serious event. In the cycling that happened to a degree.
"Because the Armstrong story was deemed to be so good, so remarkable, an inspiration to countless millions, who wants to rain on that parade? Who wants to be the one to say, 'hold on, it may not be what it seems'. Journalists then begin acting like fans with typewriters.
"It was far better to write about the angel on wheels."
Walsh was one of a just a handful of journalists who persevered with the story, alongside the likes of Sunday Times colleague and ex-pro cyclist Paul Kimmage, and the French journalist Pierre Ballester, with whom Walsh co-wrote the book 'LA Confidential: Lance Armstrong's Secrets'.
Publication of the book was a seminal moment in the Armstrong doping saga, and for Walsh the fallout sums up much of what is wrong with the UK's draconian libel laws.
The book contained highly damaging allegations including those from Emma O'Reilly, the Irish masseuse who worked with Armstrong's US Postal Team for five years.
Some of the allegations made in the book were repeated in an article Walsh wrote for The Sunday Times. Armstrong's legal team quickly rolled into action, pursuing libel claims in the US, France and the UK.
In 2006 the defamation claims in the US and France were dropped, but in the UK The Sunday Times reached an out-of-court settlement understood to have cost publisher News International around £600,000.
'So-called press freedom'
In London, Armstrong instructed the aggressive libel lawyers Schillings, which sent a letter to every UK paper and broadcaster warning them not to repeat the allegations.
Walsh believes that in the UK the prevailing view that Armstrong was a "cancer icon, not the head of one of the worst doping conspiracies we have ever seen".
"Emma O'Reilly was one of the big sources for this. She's a heroine in her own way, because she came out and told the truth at tremendous cost to herself.
"She said that all she ever wanted to do was tell the truth about her time in Lance Armstrong's team. No vindictiveness, no vendetta. She just said: 'Why should I lie if I'm asked a question?' She was asked a question and she told the truth."
When O'Reilly did interviews with magazines in America, according to Walsh, she was advised that while she had no problem in the US, because the story was being published online she could face legal action in Britain.
"Emma eventually got beaten down," says Walsh. "She feels that if you want to tell the truth about an experience you had, why should the law say you can't do that? That point really needs to get out there.
"We're in a country where someone like Emma O'Reilly felt she couldn't tell the truth. And if she had been allowed to tell the truth, Lance Armstrong might not have won the Tour De France seven times and the history of sport would be different and better.
"The riders who were screwed – the riders who weren't dealing and had their careers ended prematurely – those guys would have all got a better deal. That's a sadness that people don't recognise.
'The romantic who believed you could get to the truth'
While Walsh continued to publish books in the UK and France, the High Court ruling "killed the story in the UK".
While The Sunday Times would continue to publish articles on Armstrong, the rest of the British media appeared to have been cowed by Armstrong's legal machine.
"The pity was that we just couldn't have gone from 2004 and really gone for it. We might not have waited this long for the story to come out if newspapers in the UK had been allowed to do their job properly."
He describes the BBC as being "particularly poor" in its coverage.
"The BBC would not publish allegations even a year ago when other papers were," says Walsh.
Returning to how some colleagues on rival titles behaved during this period, he recalls a story from 2004, when he was meant to travel with American, British and Australian journalists who he knew well.  
He was told they didn't want him in the car because they thought it might anger Team Armstrong – and because "we need his quotes, we need his favour".
"To me that was an act of cynicism, and in a way I was the romantic who believed you could get to the truth," he says.
"People always used to say that I was the cynic. You might find this strange, but I'm the only one who isn't cynical, because all the guys who had a sense that he was cheating but thought it was too much trouble to investigate it, that it would make their lives messy – to me they are the cynics."
'I didn't run away from the story no matter what'
News International is now taking steps to  recover the costs it incurred in the 2004 case, but it has to join what could become a very long queue.  
"They don't want to get into a five-year lawsuit to get £300,000 back, which costs you £1m. They know they're entitled to it because Armstrong lied through his teeth."
Asked what lessons young journalists can draw from the way he covered the Armstrong story Walsh says: "I'm not saying I've had a brilliant career or anything like that, but when I go out and meet people, the only thing that they will ever say is, 'I admire the work you did with Armstrong'.
"Because I was bothered to ask questions about Armstrong all those years ago, and didn't run away from the story no matter what, people think that was actually worthwhile.
"I know that when I'm on my deathbed and somebody asks: did you ever do anything as a journalist you were proud of, I would say only one thing: 'Lance Armstrong'."
Press Gazette is now available on Google Currents. Currents is a social reading app that allows you to subscribe to a variety of publications and read a selection of their output online or offline. If you're accessing this on an iPhone, iPad or Android phone or tablet, you can get Press Gazette on Currents here. Give it a try and let us know what you think.
Email pged@pressgazette.co.uk to point out mistakes, provide story tips or send in a letter for publication on our "Letters Page" blog