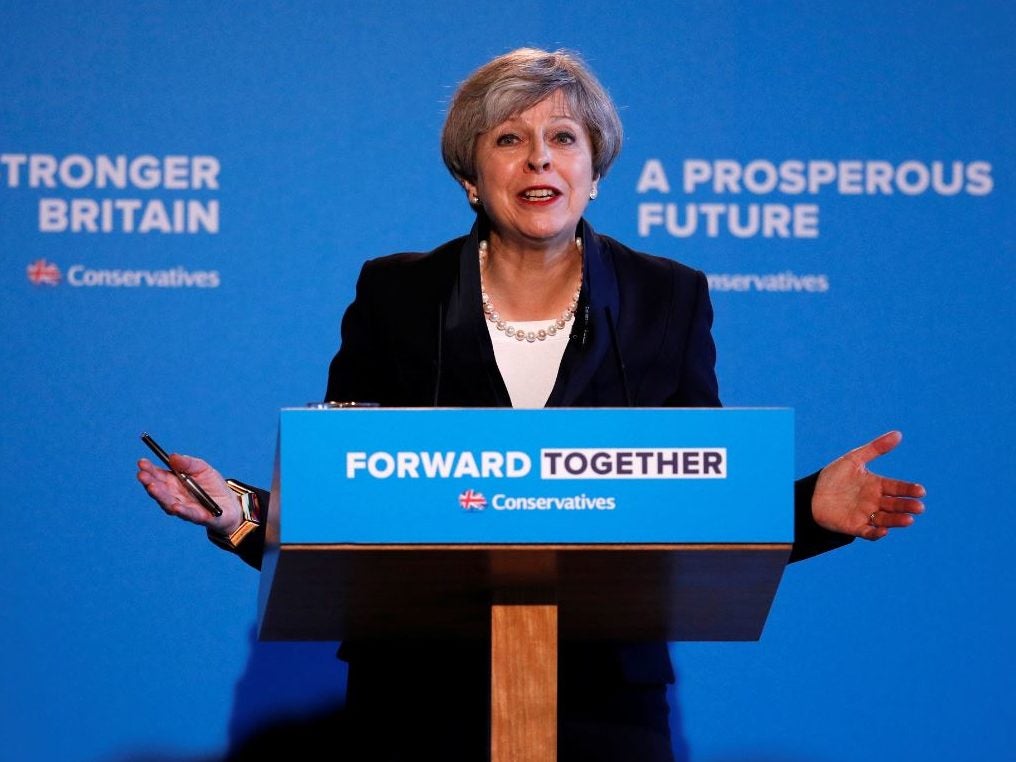 The Conservatives have pledged to repeal Section 40 and take steps to ensure news publishers are "appropriately rewarded" for content they place online.
The party's general election manifesto promises to take steps to regulate the activities of digital giants Google and Facebook and addresses concerns raised by Press Gazette's Duopoly which aims to stop them destroying journalism.
In particular, the Tories appear to take on board the central concern of the Duopoly campaign – that Facebook and Google are pocketing nearly all the growth in online advertising market at the expense of news publishers.
The Tory election manifesto states: "At a time when the internet is changing the way people obtain their news, we also need to take steps to protect the reliability and objectivity of information that is essential to our democracy and a free and independent press.
"We will ensure content creators are appropriately rewarded for the content they make available online."
By declaring themselves mere "platforms", Google and Facebook have declined to take responsibility for much of the content they publish. The Tory manifesto suggests that this will have to change in future.
It states: "We will be consistent in our approach to regulation of online and offline media."
And the Conservatives effectively appear to be planning to pull the plug on the Royal Charter-based system of press regulation set up in the wake of the Leveson Inquiry, which they describe as "flawed".
Most significantly, they plan to repeal Section 40 of the Crime and Courts Act which would compel publishers to sign up to a Royal Charter-backed press regulator by imposing tough cost penalties in libel and privacy cases if they don't.
At the time that the general election was called the government was considering responses to a consultation on whether it should enact Section 40 and hold part two of the Leveson Inquiry into phone-hacking.
On this point the manifesto says: "Given the comprehensive nature of the first stage of the Leveson Inquiry and given the lengthy investigations by the police and Crown Prosecution Service into alleged wrongdoing, we will not proceed with the second stage of the Leveson Inquiry into the culture, practices and ethics of the press.
"We will repeal Section 40 of the Crime and Courts Act 2013, which, if enacted, would force media organisations to become members of a flawed regulatory system or risk having to pay the legal costs of both sides in libel and privacy cases, even if they win."
The manifesto promises a new "digital charter" which would grapple with the challenge of regulating the giant online media companies.
It says: "A Conservative government will develop a digital charter, working with industry and charities to establish a new framework that balances freedom with protection for users, and offers opportunities alongside obligations for businesses and platforms.
"This charter has two fundamental aims: that we will make Britain the best place to start and run a digital business; and that we will make Britain the safest place in the world to be online.
"We will ensure there is a sustainable business model for high-quality media online, to create a level playing field for our media and creative industries… We will ensure there is a robust system for protection of intellectual property when the UK has left the EU, with strong protections against infringement…
"Some people say that it is not for government to regulate when it comes to technology and the internet. We disagree.
"While we cannot create this framework alone, it is for government, not private companies, to protect the security of people and ensure the fairness of the rules by which people and businesses abide. Nor do we agree that the risks of such an approach outweigh the potential benefits.
"It is in the interests of stable markets that consumers are protected from abusive behaviour, that money is able to flow freely and securely, and that competition between businesses takes place on a level playing field.
"It is in no-one's interest for the foundations of strong societies and stable democracies – the rule of law, privacy and security – to be undermined.
"So we will establish a regulatory framework in law to underpin our digital charter and to ensure that digital companies, social media platforms and content providers abide by these principles.
"We will introduce a sanctions regime to ensure compliance, giving regulators the ability to fine or prosecute those companies that fail in their legal duties, and to order the removal of content where it clearly breaches UK law.
"We will also create a power in law for government to introduce an industry-wide levy from social media companies and communication service providers to support awareness and preventative activity to counter internet harms, just as is already the case with the gambling industry."
Read the Conservatives' 2017 General Election manifesto in full.
Email pged@pressgazette.co.uk to point out mistakes, provide story tips or send in a letter for publication on our "Letters Page" blog