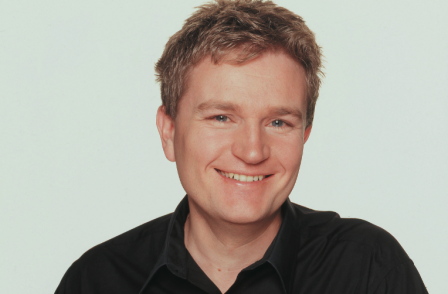 This time last year, former Loaded editor Martin Daubney wrote in a Daily Mail article that he had a "haunting sense of regret" after his years of running one of the UK's biggest lads' magazines.
After having his first child in 2009 Daubney quit Loaded, saying the job had become a "moral nightmare".
Although Paul Merrill, the founding editor of Zoo Weekly magazine in the UK and Australia, isn't in the job any more, he has no such regrets.
Speaking from Sydney, the Bauer Media editorial consultant, remains a passionate defender of lads' mags and was angered last month to see a group of lawyers warning that shops selling titles such as Zoo, Nuts and Loaded could be sued by employees not comfortable with handling them.
"I think it is one of the most ludicrous and ridiculous things I've ever heard of," he says. "I think it's absolutely criminal if it goes through. To say it is sexual discrimination for a Tesco worker to handle a magazine like Zoo is ludicrous. Where does it stop?"
He adds: "Stuff like that sets feminism backs years because it makes them look ludicrous. It makes them look like they are clutching at straws and have lost the intellectual argument. Stories like that make me want to weep."
Merrill, who edited women's weekly magazine Chat before being poached to launch Zoo, says that magazines aimed at a female audience are the real culprits of "objectifying" women.
He claims that while women's magazines typically use size-zero models, and criticise those who aren't, the average woman photographed in Zoo is size 12-14.
"So I think it's the women's weeklies which are the ones we should focus on in terms of being misogynistic. The feminists are misguided in attacking men's magazines," he says.
"As far as Zoo is concerned, all we ever did was say how beautiful women look. And we never criticised them. We never said they were too fat, too thin.
"Obviously, with the likes of Photoshop and stuff, we make them look as absolutely fantastic as we can – because that's what young men like to see. And I think that's natural – it goes back to the dawn of mankind.
"I bet the first cavemen were painting their women on caves, and it's been the same ever since in different forms."
He adds: "So, no, I don't have any regrets and I strongly believe that in terms of making women feel inadequate you should look no further than the Mail Online."
Newspapers
Mail Online is already proving popular in Australia and Merrill says it could do even better if it follows the example of The Guardian and launches an Australian online edition.
Australians, he explains, are interested in American celebrities and he says that advertisers would "flock" to the site.
But on The Guardian's launch Down Under, Merrill is less convinced.
"I'm a big fan of The Guardian, but it will be interesting to see whether they can really up the traffic substantially to satisfy the costs," he says.
"I can't really see the rationale behind it. The Guardian had already got a lot of page impressions from Australians because there are so many expats over here and so many people who know about The Guardian because it is a big international brand online…
"There must be a rationale behind it but I'm not sure why they'd flock to The Guardian Australia rather than going to the more serious newspaper websites over here…
"They must know what they're doing but Australians are quite sceptical about people coming on to their turf."
Zoo
Having said that, launching Zoo in Australia turned out to be a "huge success", says Merrill. At least compared with the 2004 UK launch.
When Emap decided to put out Zoo Weekly in the same week as IPC was launching Nuts, it was a "massive deal".
"It was very much a battle of the two publishing houses," Merrill says. "We were completely under the spotlight."
And Merrill, who had never worked on a men's magazine, admits the launch was "pretty shambolic" at times.
"There had never been a men's weekly magazine and no one really knew why," he says. "And suddenly there were two coming out in the same week. A lot of people said we'd fail, it was not going to work and men don't buy magazines. But we proved everybody wrong."
Despite a "comedy of errors" it paid off. Nuts outsold Zoo, but Merrill and Emap were still pleased to be claiming a circulation of 250,000. "It was extraordinary to ride that wave that lasted throughout the time I was there. It was a fascinating thing to watch."
After just less than two years at the helm of Zoo Weekly in the UK, Merrill was tasked with the "top secret" mission of taking the title Down Under.
"I couldn't tell anyone. I couldn't tell my friends or work colleagues that I was moving over to Australia," he says.
"From the time I was told I was going to actually getting on the plane was three weeks. I landed in Sydney with my wife five months pregnant, three kids, with nowhere to stay, and having to find creches and schools."
To complicate matters further, the magazine was to hit newsstands in the same week as the birth of Merrill's fourth child.
Despite the "shambles" that surrounded the UK launch, it was a success and within a couple of years Zoo in Australia was outselling the UK edition.
Despite holding out for longer, the magazine sales in Australia followed the UK trend.
Zoo Weekly in Australia still outsells the UK version, 65,000 to 44,000, but both are down significantly from their peaks.
The future
 
Men's magazines have been particularly badly hit by circulation declines in recent years, but Merrill still believes there is a future for the sector and that content is the key to success.
He also says that magazines have been "too distracted" by websites over the last ten years and need to turn their attentions elsewhere.
"Zoo Australia was the biggest magazine website in Australia, it was one of the biggest websites of any kind, but it couldn't make money because they never really worked out how to monetise it," he says.
"I think now the focus has moved away from websites towards tablet versions and paywalls.
"I think that may be the salvation of magazines because people will pay for content if it's good enough.
He adds: "People have gotten into the habit of buying apps for very small amounts of money in the way they are not prepared to go through paywalls to look at websites.
"So I think that could be the way out for magazines."
Paul Merrill's new book, A Polar Bear Ate my Head, documenting his time working on Zoo Weekly in the UK and Australia, is published this month by Thistle Publishing. £8.99 (paperback) £6.30 (e-book).
Email pged@pressgazette.co.uk to point out mistakes, provide story tips or send in a letter for publication on our "Letters Page" blog