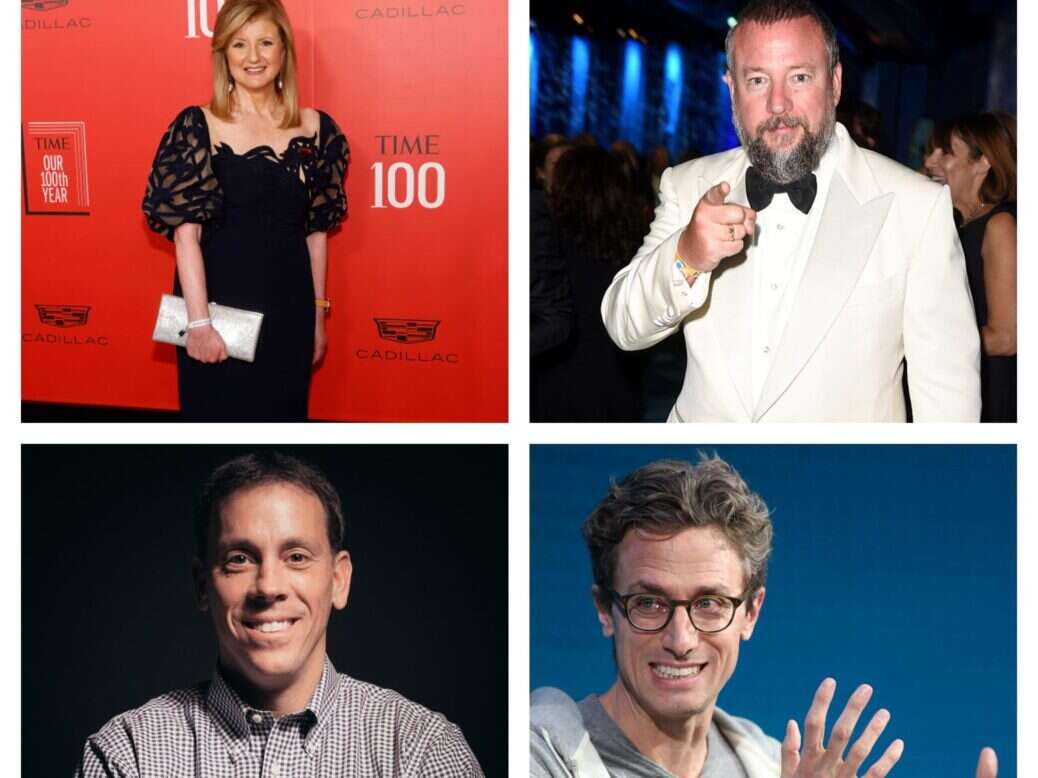 It has been a tumultuous start to the year for digitally-native news media companies.
In April Buzzfeed News shuttered its doors and in May Vice Media declared bankruptcy. On the same day that Buzzfeed CEO Jonah Peretti announced that it would be closing its news division, another digital native, Insider, laid off 10% of its staff. Meanwhile in January, Vox Media, publisher of news websites Vox and The Verge shed 7% of its staff.
Go back a decade and the story looked very different. Vice Media was attracting eight-and nine-digit investments from the likes of James Murdoch and Disney and at its peak in 2017 was valued at $5.7 billion. Buzzfeed meanwhile was driving billions of content views each month and was also attracting investments in the nine-figures.
While each business had its own specific challenges, both companies came up against the common struggle of running an ad and volume-driven media business dependent on the big tech platforms to deliver audiences.
But do Vice's and Buzzfeed's struggles mean that their digital native peers are also in trouble? Press Gazette spoke to three media analysts to understand what could lie ahead.
Trend to failure for publishers chasing volume
Thomas Baekdal, a digital media analyst says that there are two very different worlds of new digital media. Companies like Vice and Buzzfeed operate in the investor-funded market where digital media companies are encouraged to scale and are run as if they are Facebook, hoping to get enough traffic to make minuscule revenue per user work.
While Baekdal says that individual publishers' prospects depend on their situations and setups, in general he sees a "trend" to failure among publishers dependent on chasing volume and ad dollars. Earlier this year intelligence provider Warc estimated that Amazon, Alphabet and Meta would take $4 in every $10 spent in the global ad market, while publishers' ad revenues would fall by a further 7.7% in 2023.
"Every publisher with that model is facing a potential problem, especially if their journalistic focus is too random that they can't secure direct advertising deals. It's not that advertising is failing as such. It's the model of what we call 'low-intent micro-moment' traffic from social platforms monetised by random ads," says Baekdal, who defines low-intent moments as when readers consume 'snackable' or entertainment content they're unlikely to pay for.
As Facebook's turn away from news and the current uncertainty over Twitter shows, depending on social platforms to bring you an audience is a high-risk strategy. Chartbeat data from over 1,350 publishers worldwide shows how the percentage of Facebook referral traffic declined from 27% of all external, search and social traffic traffic in January 2018 to 11% in April this year.
"You're totally at the mercy of the algorithms and the content strategies of the major platforms. So you go down this route knowing that you're not really in control. However smart you are, you can be stuffed overnight by the platforms," says Jim Bilton, manager of Wessenden Marketing.
Bilton says that there's a fundamental difference between a company which wants to create a long-term viable business and "those who just want to flog it as quickly as they can".
While digital media startups such as Buzzfeed, Vice, Group Nine, Bustle Digital Group and Vox Media successfully raised hundreds of millions in venture capital and private equity funding, investor pressure rather than consumer demand drove decisions, says Bilton.
Puck, Recount and The Messenger among next generation of digital news startups
Today, while the investment climate for media is much tougher, a few digital media startups have attracted investments, albeit in much smaller amounts. Puck, a US site which covers Silicon Valley, Hollywood, Washington and Wall Street secured $7m in 2021, while video news startup Recount has secured $31m. Recently Jimmy Finkelstein startup, The Messenger was financed with $50m in investor money. Increasingly investors will be looking for more robust business plans and on profitability coming earlier than than later, believes Bilton.
"It seems like we're like with the Buzzfeed news shutdown, this era of the venture-backed publication that was all about social media seems to be over," says Mike Shields, a US media analyst.
But digital media is not doomed to fail, says Baekdal. Instead publishers who can demonstrate their individual value can continue to be relevant and viable, he believes.
"I think Vox could definitely do it. They have a lot of value that is about more than just clicks from Facebook," says Baekdal.
"There is a market for something like Buzzfeed, but the 'size' of this market is shrinking. The model that Buzzfeed was based upon was basically a gimmick of the 2010s … and that gimmick has come to an end," he adds.
Huffpost, which was acquired by Buzzfeed in 2020 and is now the company's flagship news operation is also now approaching two decades since its founding. The brand saw revenue grow in 2022 and was profitable in 2021. According to Shields, Huffpost's strong homepage traffic and an audience that skews a little older are upsides, although its largely ad-funded model makes it vulnerable.
Then there is what Bakedal believes is another digital media market away from the world of Vices and Buzzfeeds. This is a market of media companies who are trying to create good profitable businesses where valuations are defined by actual revenue and profit. He cites Danish subscription startup Zetland and travel industry publication Skift as examples.
"The digital market is very diverse, and while it is tough overall, I don't think the market is in any kind of trouble. The social referral market is doing really badly, but if you look at other digital publishers that are based more on direct relationships, subscriptions, etc. they are doing fine," says Baekdal.
'A brand that matters to people, not just something that shows up in their feed'
According to Shields digital media companies need to keep building direct relationships. "You want to be able to show advertisers that you are a brand that matters to people, not just something that shows up in their feed and that's harder."
When it comes to news in the fully digital age, Baekdal says that the basics of doing good journalism and creating something that people can use will not change. "To succeed publishers have to create a product people want to use. There is no fancy thing about this," he says.
"Successful publishers are defined simply by how useful they are," he says.
Axios, says Shields is a good example.
"The reason that Axios works is because it helps people become smarter about politics or the news that they care about. They also have a huge amount of emails and direct relationships with readers," he says.
The strength of legacy brands
Playing to their strengths in creating content and managing a media operation is one area where legacy organisations have an advantage in the digital marketplace, says Bilton.
"Vice was much better at raising cash than it was running a business," he says.
"Legacy companies know what curation means and what journalism means, and what costs are involved," says Bilton. "Whatever you say about Murdoch, for example, he is a man who understands the value of content and the cost of creating good content."
One trend in digital media is towards specialisation which publishers such as business specialist Industry Dive, Puck and Janice Min's subscription entertainment newsletter brand, Ankler have embraced.
"It's having a community that delivers something that people want and that they are prepared to pay for," says Bilton.
Shields adds: "[Puck and Ankler] give you a strong point of view, but they're also very email driven and very newsletter driven. They're not trying to be huge, but they reach very specific audiences like people in Hollywood and people in DC."
Shields would not however, write off the prospects of larger digital media operations such as Buzzfeed.
"These are tough times for some of these, but there are some really smart executives behind these companies that have proven to be adaptable ahead of the curve. Even Buzzfeed for all its troubles is trying interesting stuff with AI and creating content. They probably need not to be a public company anymore and go somewhere else. But I would not totally give up on them because Jonah Peretti is a really smart guy and he's good at looking around corners."
Email pged@pressgazette.co.uk to point out mistakes, provide story tips or send in a letter for publication on our "Letters Page" blog