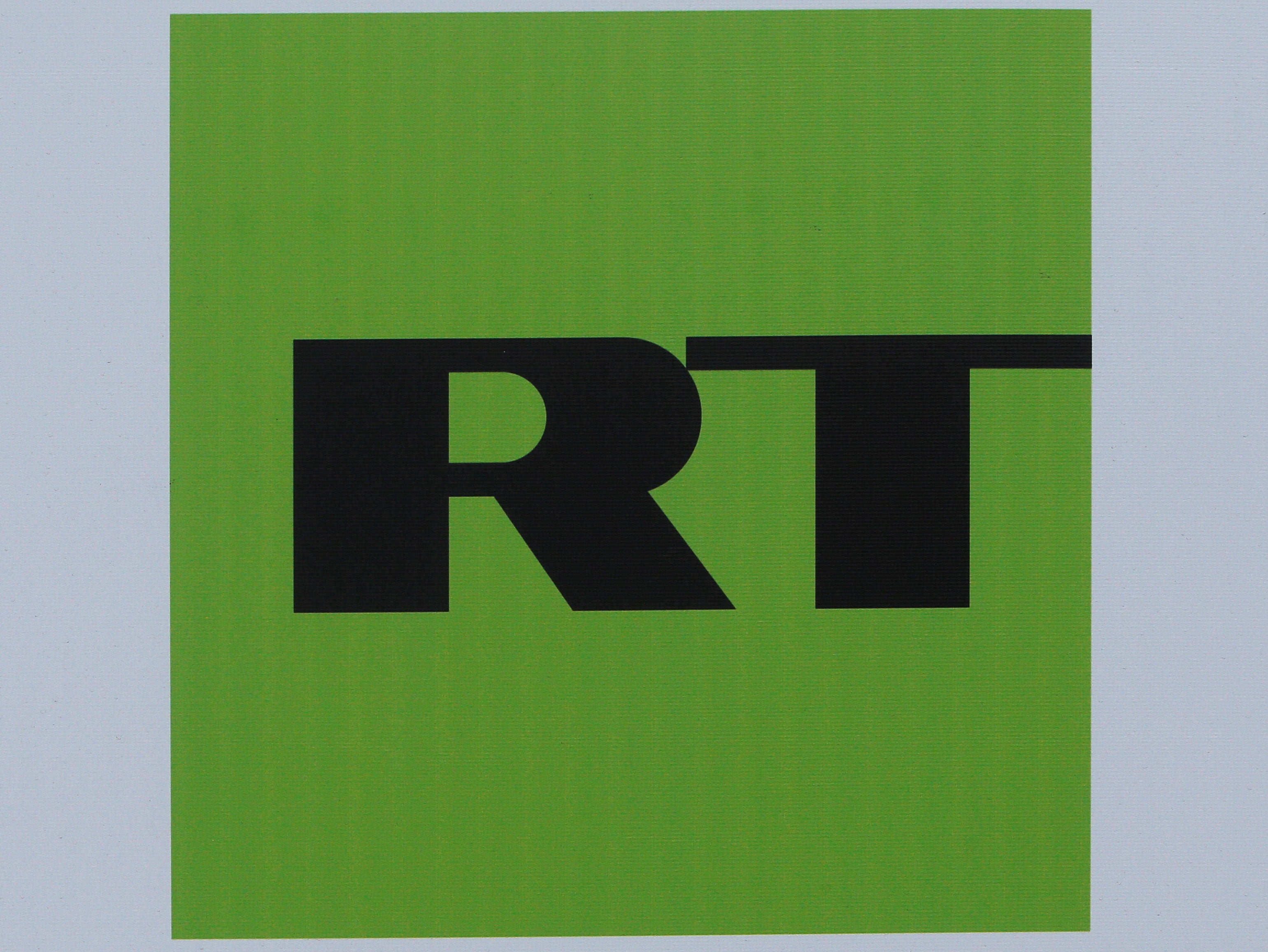 Kremlin-funded TV station RT (formerly Russia Today) has hit back at MPs' calls to ban it from broadcasting in the UK after the nerve agent attack on a former Russian spy in Salisbury.
Prime Minister Theresa May faced repeated calls for her Government to take action against RT following her statement to MPs yesterday that it was "highly likely" Russia was behind the attack on Sergei Skripal and his daughter Yulia that has left both in a critical condition in hospital.
Labour former minister Chris Bryant asked: "Can we just stop Russia Today just broadcasting its propaganda in this country?"
Labour MP Stephen Doughty added: "On Russia Today, can I urge the Prime Minister to speak with the Secretary of State for Culture, Media and Sport to look at reviewing Russia Today's broadcasting licence, and to speak to the House authorities about blocking their broadcasts in this building itself.
"Why should we be watching their propaganda in this Parliament?"
May replied: "We will look at the response from the Russian state, but I will come to this House at the earliest opportunity to look at the range of measures which could be necessary.
"I think in relation to the House authorities, as you will be aware, that would not be a matter for me but the House authorities."
In a statement to Press Gazette, RT's press office said: "It is regrettable to see RT so quickly proposed to be sacrificed as a political pawn, in one fell swoop doing away with any concept of press freedom in the UK.
"RT serves a valuable role in completing the picture of news for its audience, and it has received multiple awards for its journalism."
It added: "We are proud to have a better record with Ofcom than most other UK broadcasters, and any curtailment of RT will ultimately be to the detriment of the British public.
"It is they who have been turning to RT for years for coverage of vital yet neglected stories and voices, including those of the many MPs and other UK public figures who have been shut out of public discourse by the mainstream media."
Later in the debate at the Commons yesterday, Labour former whip Phil Wilson also raised concerns about the Russian broadcaster.
He said: "Does the PM agree that there is no place for honourable members on all sides of the House to appear on Russia Today?
"It is a propaganda mouthpiece for the Russian state and should not be engaged with by any democratic politicians and they should think twice before they do so."
May said: "I think we should all be very wary and very careful in looking at media outlets that any individual member of this House chooses to appear on.
"As I've said in response to other questions, this issue of Russia Today is obviously one which is of concern."
A spokesman for media watchdog Ofcom, which regulates all UK broadcasters, said it was awaiting a further statement from the Prime Minister tomorrow before considering the "implications" for RT's broadcasting licences.
It said: "As the independent UK broadcasting regulator, Ofcom has an ongoing duty to be satisfied that broadcast licensees remain fit and proper to hold their licences."
"We have today written to ANO TV Novosti, holder of RT's UK broadcast licences, which is financed from the budget of the Russian Federation.
"This letter explained that, should the UK investigating authorities determine that there was an unlawful use of force by the Russian State against the UK, we would consider this relevant to our ongoing duty to be satisfied that RT is fit and proper.
"The letter to RT said that we would carry out our independent fit and proper assessment on an expedited basis, and we would write to RT again shortly setting out details of our process."
RT said it "disagreed" with  Ofcom's position, saying: "Our broadcasting has in no way changed this week, from any other week and continues to adhere to all standards.
"By linking RT to unrelated matters, Ofcom is conflating its role as a broadcasting regulator with matters of state."
Shadow chancellor John McDonnell told the Andrew Marr Show on Sunday that RT, at times, "goes beyond objective journalism", although Labour has ruled out a boycott on the grounds that it is regulated by Ofcom.
A party spokesperson told Press Gazette the issue was being kept "under review".
RT has been critical of UK press coverage surrounding the nerve agent attack on former spy Skripal.
In a leader column on Friday last week, RT gave the British press a bashing over speculation about who was behind the attack.
"An ex-spy is in a critical condition this week – fact," it said. "But that alone makes for a pretty boring story about Sergei Skripal and his exposure to poison. So, the British press has typically decided to fill the gaps with theories."
The BBC's Moscow correspondent Steve Rosenberg asked Russian President Vladimir Putin – on a visit to the country's National Grain Centre – whether Russia was behind the poisoning of Sergei Skripal
Putin replied: "We are busy with agriculture here to create good conditions for people's lives and you talk to be about some tragedies. First work out what actually happened there and then we'll talk about it."
Picture: Reuters/Sergei Karpukhin
Email pged@pressgazette.co.uk to point out mistakes, provide story tips or send in a letter for publication on our "Letters Page" blog