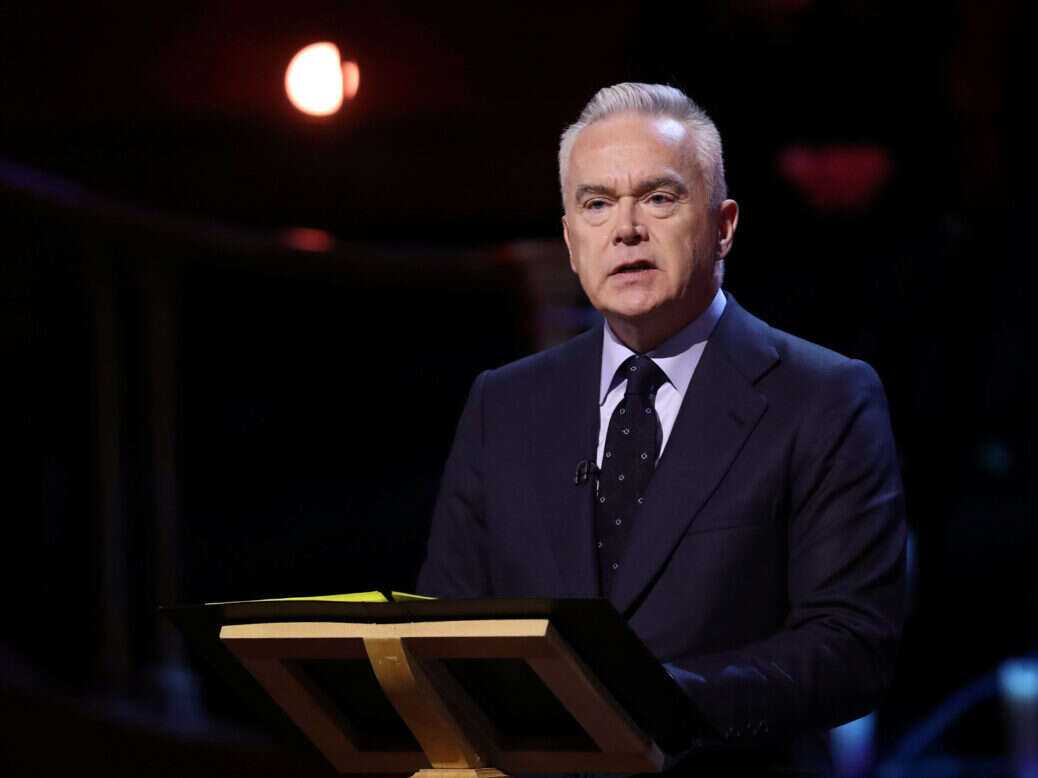 Forty-three BBC on-air journalists made more than £178,000 last year, according to the corporation's 2023 annual report released today (Tuesday).
The corporation's highest-paid on-air journalists together made £11.2m in the financial year to 31 March 2023.
Since 2017, the BBC has been required to publish the salaries that it pays certain categories of top talent.
In 2023, in line with the BBC Charter, the threshold for "high earners" was increased from £150,000 to £178,000, in line with the BBC's assessment of market increases in salary.
Among the 33 journalists that appeared in this year and last year's report, twenty-three saw pay increases during 2022/23, and total pay for the group rose 6%.
Chief international correspondent Lyse Doucet saw the biggest relative pay jump (35% year-on-year) as her salary increased from between £150,000–154,999 to £205,000–209,999 in 2023. The second biggest increase was for Newsnight's Victoria Derbyshire whose pay rose 22% to between £295,000–299,999. Derbyshire saw a 40% increase in her pay cheque in 2021/2022.
Doucet and Derbyshire were among 12 on-air staff who saw a double-digit increase in their pay.
Since the BBC only reveals pay within £5,000 bands, we have used the upper band figures to make year-on-year pay comparisons. Year-on-year changes are therefore approximate.
Scroll down for the full list of the BBC's highest-paid journalists.
A number of on-air journalists including BBC Breakfast's Naga Munchetty (whose salary fell 8% in 2023) and Radio 4's Emma Barnett (down 14%) made less in 2022/23. A further four journalists saw pay cuts in 2022/23, while four on-air journalists' salaries were unchanged.
[Read more: Previous lists of top-earning BBC journalists from 2017, 2018, 2019, 2020, 2021 and 2022]
Huw Edwards is the best-paid journalist at the BBC
Huw Edwards resumed his former spot as the BBC's best-paid on-air journalist, overtaking BBC Ulster's Stephen Nolan who dropped to second place. BBC News at Six and BBC News at Ten presenter Edwards made £435,000–439,999 (6% more than in 2022).
Nolan earned between £400,000–404,999, while the third best-paid Fiona Bruce made between £395,000–399,999.
One of the BBC's best-known journalists Laura Kuenssberg, who stepped down as political editor in 2022 and is currently the presenter of the BBC's flagship Sunday morning politics show, increased her salary to £305,000–309,999, putting her in ninth place.
The BBC has lost a notable number of presenters and journalists in recent years, among them Andrew Marr, who left to join the New Statesman, and Emily Maitlis and Jon Sopel who were signed up by commercial radio giant Global.
Reorganisation in the newsroom driven by the need to cut costs and bolster the corporation's presence outside of London are among the reasons that the BBC has struggled to retain big names.
In an appearance in front of the House of Commons Culture, Media and Sport committee last month where he was questioned about controversial cuts to local radio, BBC director-general Tim Davie told MPs: "You cannot avoid the fact that the BBC has had 30% of income taken over the last decade and we've had to absorb inflation for the last two years."
The report also listed four news and current affairs executives at the corporation who were paid over £178,000 – down from eight last year. The highest paid was interim director of news and current affairs and director of journalism, Jonathan Munro, who made between £305,000–309,999.
BBC pay gaps show a mixed picture
Following the trend of recent years, the gender pay gap across the BBC's public broadcasting operation continued to widen in 2022/23. The median gender pay gap widened to 7.3%, compared with 5.9% in 2022, although this has come down from 9.3% in 2017.
Nineteen (44%) of the corporation's highest-paid on-air journalists were women and there was one, Fiona Bruce, among the top three highest earners.
The pay gap for staff from black, Asian and other ethnic minority backgrounds was 1.8%, slightly wider than 1.6% in 2021/22. The pay gap for staff with disabilities fell slightly from 5.9% last year to 5.7%, while the difference for staff of LGBTQ backgrounds was 5.2%, up slightly from 2021/22 (4.9%).
See below for the top-earning on-air BBC journalists in the 2022/23 financial year – we have included the on-air news and current affairs staff as categorised by the BBC, plus broadcasters Naga Munchetty, Tina Daheley, Stephen Nolan, Jeremy Vine, Nicky Campbell, Emma Barnett and Rachel Burden.
The list only includes payment from licence fee revenue and excludes any payment for programmes produced by the BBC's commercial arm, BBC Studios.
BBC annual report 2023: Highest paid journalists at a glance
The top-paid journalists at the BBC in 2022/2023 according to the BBC Annual Report were:
Huw Edwards: £435,000–439,999
Stephen Nolan: £400,000–404,999
Fiona Bruce: £395,000–399,999
George Alagiah: £335,000–389,999
Sophie Raworth: £365,000–36,9999
Email pged@pressgazette.co.uk to point out mistakes, provide story tips or send in a letter for publication on our "Letters Page" blog