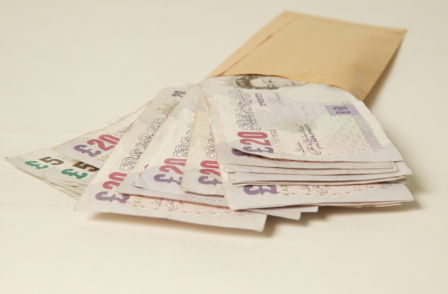 Many journalists may have failed to understand the extent to which the Bribery Act 2010 could affect their activities, the head of the BBC's editorial legal group told a conference.
Even a payment to a source for information could be caught by the terms of section 1 of the Act, Valerie Nazareth told the IBC Defamation and Privacy conference in London on Tuesday.
Section 1 of the Act made it an offence to offer, promise or give a financial or other advantage to another person with the intention of inducing or rewarding improper performance of a relevant function or activity.
Nazareth said: "Traditionally, I think journalists have understood that they are not supposed to give money or pay public officials for information or various other things.
"But I am not sure that they understand the extent to which this Act affects their activities.
"For example, it could cover payments to sources – if you were paying a source who is an employee for information about their employer, you could be paying them for the improper performance of their activity, ie their employment.
"Similarly, if you get an employee to give you material – documents or other material, CCTV footage relating to their employer and their employment – and they didn't have the right to pass that to you, to sell that to you, that could be brought within a section 1 offence."
Journalists also had to consider section 6 of the Act, which makes it an offence to make or offer a bribe to a foreign official.
"It is an offence to offer the money or bribe them if you are trying to influence them in their capacity as a public official," Nazareth said.
The result was that the small unofficial payments often made to secure necessary actions by very low-level government officials could be caught by the Act, as there was no lower limit on a payment.
Nazareth went on: "In the newsgathering sense, what this means is that it can be very difficult to operate in many parts of the world.
"If you're a reporter, for example, in a place like Kenya, you turn up at the border, you have got all your visas, you try to get to Somalia, and a border official says to you 'Well, I am terribly sorry, you can't bring your camera – you have one of two options, you can either go back to Nairobi and that'll take three days, to get another pass which you urgently need, or perhaps I might be able to help you if you give me 25 dollars'.
"What is the reporter supposed to do?
"Around the world people in newsgathering are being put in a position where they are being asked to make quite difficult decisions.
"We have a policy which involves four Rs – research before you go, resistance – if it is possible, don't pay – and then recording, and reporting what happens if you have to make a payment."
Section 7 of the Act also created the new corporate offence of failing to prevent bribery, Nazareth said, adding: "What this means is that if an act of bribery takes place, a newspaper or a broadcaster could be separately prosecuted.
"There is a defence, if you have adequate procedures in place to prevent bribery taking place.
"But you do need to have identified the risks, you need to have a policy in place, you need to have good training, you need to have an audit trail in place showing that you have got all that, so that if something happens you are able to establish that you have adequate procedures.
"And also remember that you may be liable for the actions of what are described in the Act as associated persons – agents, in effect, which could include freelancers – for actions on your behalf in other parts of the world."
The Act did not include a public interest defence, she said, adding: "There might be circumstances where life, limb or liberty is at stake, then you may be able to rely on duress – I know of a case of a writer who, at the end of a trip to Transnistria was locked in a room by an armed guard who would not let him out until he paid some money, he said he had a sense of duress.
"In other circumstances duress might not be available, in which case one would have to rely on the CPS guidelines for prosecuting cases involving the media, or the fact that a prosecution for offences overseas would need the consent of the Director of Public Prosecutions."
Advertisement
A dozen of the UK's leading legal minds will explain what the Defamation Act 2013 means for journalists and the media at a unique conference being organised by Press Gazette in London on 19 June.
The cost of defending a libel action at trial can be more than £1m, tickets for Defamation 2014 start from £100 + VAT.
Email thomas.collinge@progressivemediagroup.com to secure your place and arrange payment within 28 days by invoice.
Email pged@pressgazette.co.uk to point out mistakes, provide story tips or send in a letter for publication on our "Letters Page" blog