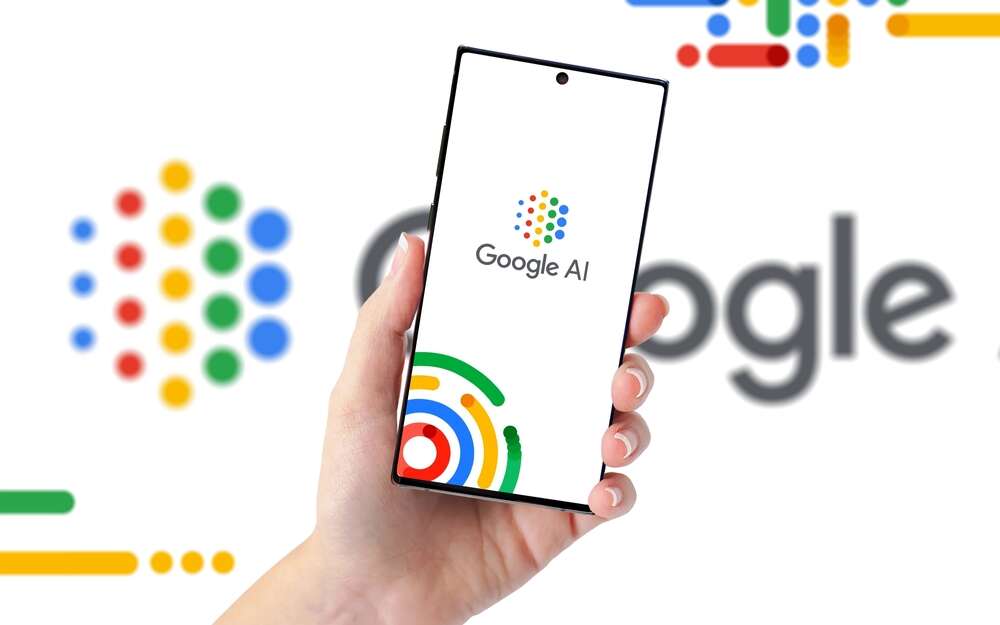 Google wants people – and companies in particular – to use its AI systems. There's a problem, though; AI companies currently stand accused of industrial-level copyright infringement by helping themselves to untold amounts of content found online and using it to train their systems.
What company would want to rely on and pay for a tool that might turn out to be built on an infringement? What will that mean for the user? Will they be sued too?
Google is attempting to reassure the market by promising customers that if they get sued, Google will step in to cover the costs.
Why would the technology giant do this?
Perhaps it is confident of winning any lawsuits and this is just a way of calming jitters and signing deals.
Or maybe it feels sure that legislators will smooth the path for it and adjust the law in its favour – all the company has to do is wait.
But such levels of confidence would be shared by almost nobody: the law and precedents are not clear cut, and Google would need to prevail in multiple jurisdictions in order to avoid all legal jeopardy. The likelihood of this happening is close to zero.
Rules of the game
Google's position is more chutzpah than confidence; the company is playing chicken with this issue, keeping control over what happens and dealing with the consequences as they arise.
The game of chicken is one at which Google – and many others in Silicon Valley – excels. Historically it has tended to win. I have done a few of these as well.
Here's how to play: Picture two vehicles driving towards one another on a road, you're driving one, your opponent in the other. Unless one of you swerves, there will be a huge crash.
The first thing is to assess the size and weight of the opposing vehicle. The bigger it is and the more weight it has onboard compared to yours, the more likely you'll be obliterated in any collision, while they escape with minor damage.
If you're in a small car, facing a 40-tonne 18-wheeler, you'll always swerve. Even if you leave it to the last moment, you'll lose your nerve but keep your life. This is why Silicon Valley loves this game and always expects to win.
They load trucks with confident assertions; massive amounts of money; armies of lawyers who can attack on multiple fronts; immense, rapid and seemingly unstoppable adoption of their systems; endless reserves of fuel and supplies. Then they hit the gas. They seek to create massive and constantly increasing momentum behind whatever they're doing and dare everyone else to get out of the way.
Even when they're up against a swarm of opponents, none of them have the same resources and they aren't coordinated collectively. A few get splatted on the windscreen; others are smashed under the tyres and the rest swoosh past and try to regain their stability in the turbulent slipstream of the thundering juggernaut.
It makes sense that, in gearing up for another round of Silicon Valley's favourite game, Google is adopting old tactics – which might be why it is offering to indemnify users.
Every indemnified company becomes part of Google's payload and can't undermine the giant by going off and settling a legal case. Google stays firmly in the driving seat. AI becomes more widely adopted until in some ways it becomes essential.
Google needs the idea of a world without AI – even if only temporarily while it is made legally compliant – to be unthinkable. That adds more momentum and weight to the AI juggernaut and raises the stakes for anyone trying to stop it. Google needs AI to be something that if blocked will create a huge hole within the internet. So, it needs to be adopted, as widely and quickly as possible.
Hence the indemnity, without which few commercial customers would feel comfortable. However much it ends up costing Google, the alternatives would be worse.
Stupid games, stupid prizes
This game of chicken, though, is different – and one that Google might lose. The momentum approaching in the opposite direction is bigger and more focused than ever before.
First, the rightsholders of the world are absolutely unified in their position that the use of their content for training AI systems is a breach of copyright—no ifs, buts or maybes to be heard. Everyone has the same position. They have some legislators on board, too. This is no swarm of insects.
Second, the law is not on Google's side. Even if – and it's a very big if – it can make the case that, under the US' absurd "fair use defence", this exploitation is somehow fair, Google will still have the rest of the world to worry about. For its commercial services to be widely adopted, it needs its AI use to be legal everywhere, not just in the US.
In territories like the EU, there are no conveniently vague legal principles to spend years and millions of dollars arguing about. In the EU, the use of scraped content to train AI is only legal if the owner hasn't explicitly disallowed it. Which, increasingly, they have.
This makes unlicensed use of EU content largely illegal and makes commercial exploitation of unlicenced AI systems there very risky or impossible.
If Google loses in the US, things are far worse. US laws allow for damages of up to $150,000 per item for registered copyrights that are "wilfully" infringed. Even the mighty Google, with its huge cash reserves, can't afford too many of those penalties – training databases include, reputedly, billions of items.
So, who is going to win this game of chicken?
Google may have to, and perhaps for the first time, swerve. This is one collision it can't be sure it will emerge from unscathed. The consequence will be a reboot of the way the AI market works, with training data licenced from rightsholders and a new generation of rights management technology, commercial marketplaces and revenue models arising to support it.
This will undoubtedly produce a better and more equitable outcome in the longer term. Google's truck will take some damage as it trundles off the road; it will have to compensate for past infringement, put its tech on pause until the legal frameworks emerge, persuade rights owners to do deals and share the data and revenue that its AI business develops over time. Other AI players will find it easier to enter and join the market with products differentiated by specialist capabilities and the specific training data they have used.
But Google and the other AI players will survive and still thrive. More importantly, so will the internet's apex value-creators: creators themselves.
In this game of chicken, the creative industries and all creators need to stay tight. We have the momentum of the law, the legislators and the immense value of work behind us. Without us, AI systems are worthless. With a fair and collaborative new marketplace, we will all be enriched. We can win this one.
Email pged@pressgazette.co.uk to point out mistakes, provide story tips or send in a letter for publication on our "Letters Page" blog