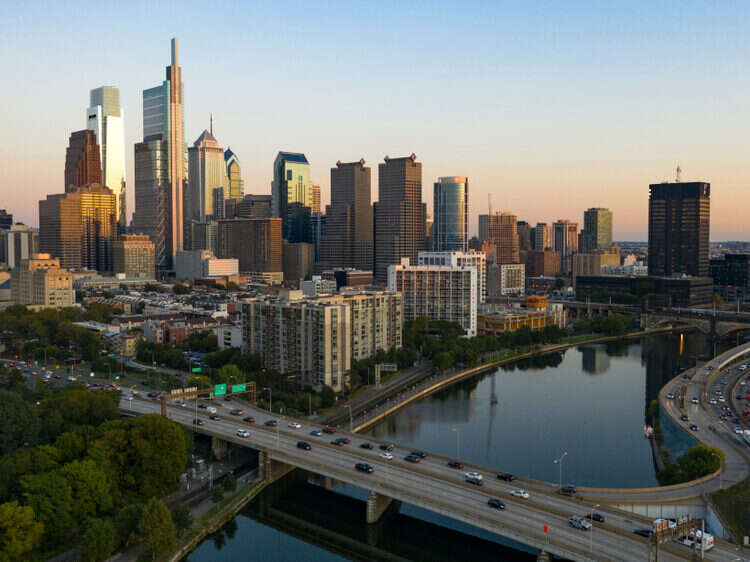 Beginning in late 2021, The Philadelphia Inquirer set ten or so of its staff the year-long task of rebuilding its print infrastructure and revamping its newspaper's design.
The third oldest continuously operating newspaper in the US made that decision despite suffering the same chronic circulation declines as the rest of the country's press.
Press Gazette spoke with the Inquirer's chief technology officer, Matt Boggie, to find out why the organisation committed so many work hours to a medium whose demise has long been prophesied.
Why invest in print in this decade?
The nearly two-century-old Philadelphia Inquirer is not a straggler when it comes to digital development: the outlet told Press Gazette in September that it had some 70,000 digital subscribers.
But it retains a significant print operation, coming 18th on Press Gazette's ranking this week of the highest circulation newspapers in the US. The paper distributed an average of 51,000 copies a day in the year to March 2023.
That figure, however, was down 16% on the year previous.
Boggie said that prior to the rollout of the new print system the Inquirer had been using infrastructure that had "long since been deprecated by its vendor".
"It was on a list of systems that we wanted to get to when we had the time – and as you might imagine that's a long list."
Refreshing a newspaper's print infrastructure, he said, is "a pretty long technical and process implementation – you have a lot of training and change management to do. And at the end of it, you probably will end up with a product that looks a lot like the one you had at the beginning".
But at the beginning of 2021 the Inquirer's new publisher, Elizabeth H Hughes, "decided that it was the right time for us to consider a refresh of the design of our print paper.
"That too had gone decades without really being reevaluated. And it kind of showed. There were parts of the layout that were sort of archaic and not really reflective of who we wanted to be in the city."
The organisation decided to revamp both the back and front ends of the print product at the same time – but this was not a purely aesthetic decision. As Boggie explained: "Our print product still brings in a pretty significant component of our revenue every year.
"And we wanted to find a way to not only extend that – make the equation work out better, make it so that we could produce this paper for longer with the assets that we had been giving to it – but also really to reward the customers who've been with us for a really long time with a new product and a refreshed and improved experience with us."
The Inquirer is not alone in deriving significant revenue from print despite the medium's decline. In the UK local newspaper giant Reach still earns some three-quarters of its income from its print newspapers.
Boggie said the redesign project had a core team of "about 10 people" and that "end to end the actual implementation, with all the training, took a little under a year". A further 20 people had to be trained to use the new system subsequently. The Inquirer in general employs some 500 people, of whom 200 work in the newsroom.
He said that with the redesign, "we wanted to be sure that the time that our print coordinators and page designers were spending was going to things that were creative and fun and interesting, and not like trying to get the columns to match perfectly".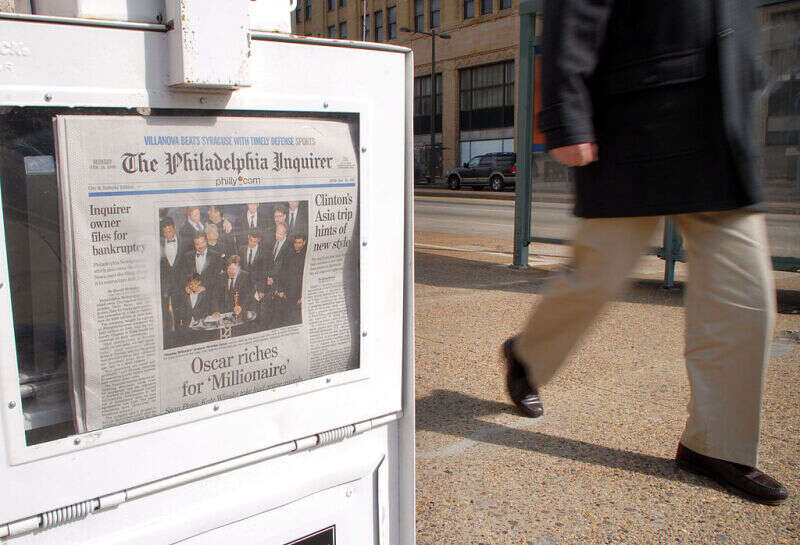 Delivery woes and the future of print
Boggie said "the response from the readers was great" for the redesign, which was carried out with design consultancy Pentagram.
As well as reducing the time production staff spent working on each article, Boggie said "we've also had the opportunity to take some folks who are interested and add some digital design to their day-to-day as well – really providing opportunities for growth and expansion within a team that previously had been pretty rooted in what it was doing".
Boggie said the Inquirer does not have a timeline for how long it expects print to remain a lucrative revenue stream.
But "increasingly, we're going to be faced with other changes in the industry that might make those decisions for us", he said. Should their printing partner Gannett reallocate resources away from print, for example, "that would affect us pretty significantly".
"We're also, as many newspapers in North America [are], working through the delivery problem. It's become more and more difficult to find carriers in the industry of gig work where – yeah, I could be a newspaper carrier in the morning, or I could go and deliver Amazon packages, or [fast casual restaurant chain] Sweetgreen salads or whatever have you, and make some more money. So we've been finding it difficult to be competitive in those places as well.
"And we want to be sure that not only do we want to produce a great paper, but we want to be sure it gets onto your doorstep in the morning, too."
Boggie said the Inquirer has a "pretty robust single copy business" – primarily sales in convenience and grocery stores – but that "we definitely get the bulk of our revenue from those home deliveries".
Since the unveiling of the system in September 2022, Boggie says subscriptions have continued to decline "but we have seen them begin to slow.
"We're working really closely with our marketing team to make sure that we're pitching that in the right way and reaching out to people who want to receive the news every day.
"A lot of the decline there is less about the quality of the product itself and more just our ability to deliver it. So one area we've been looking at is – where are we delivering papers to people's homes where it's actually costing us more to do that than [the Inquirer is earning from] the subscription itself?"
"Ultimately what we're trying to do is to change the bend of that curve – if we can produce this product for less money, we can help it continue much longer."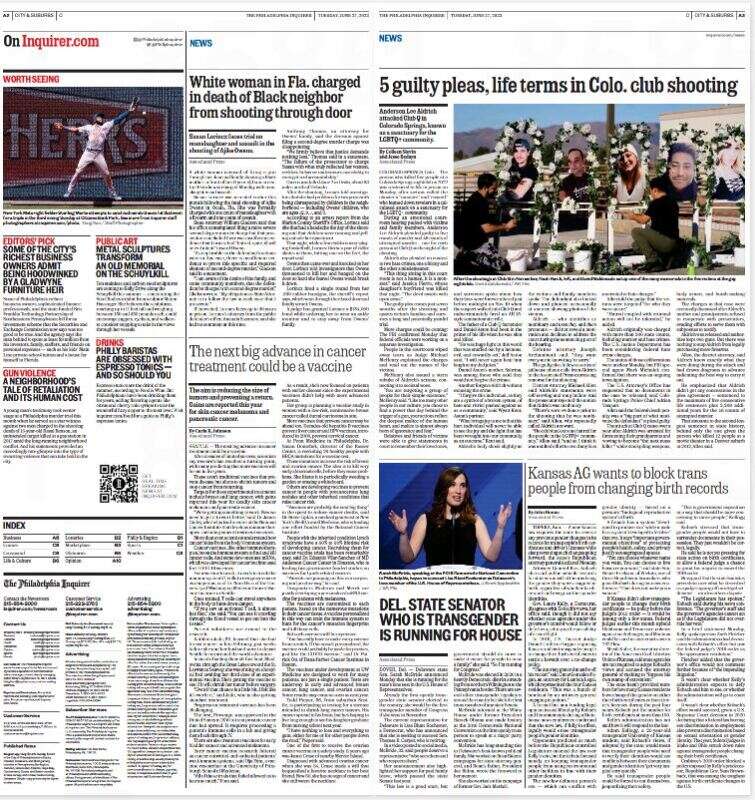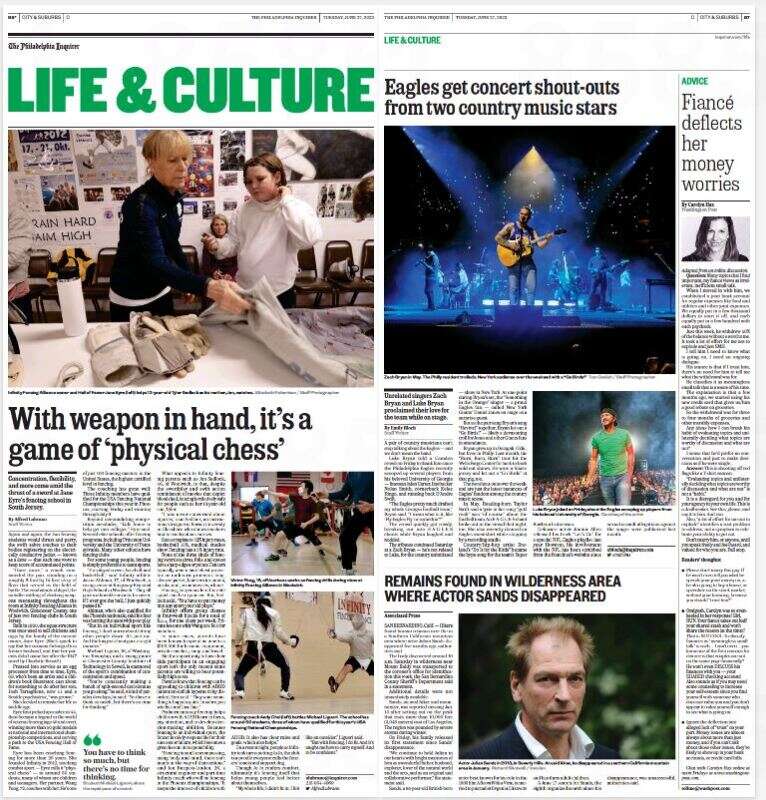 Email pged@pressgazette.co.uk to point out mistakes, provide story tips or send in a letter for publication on our "Letters Page" blog