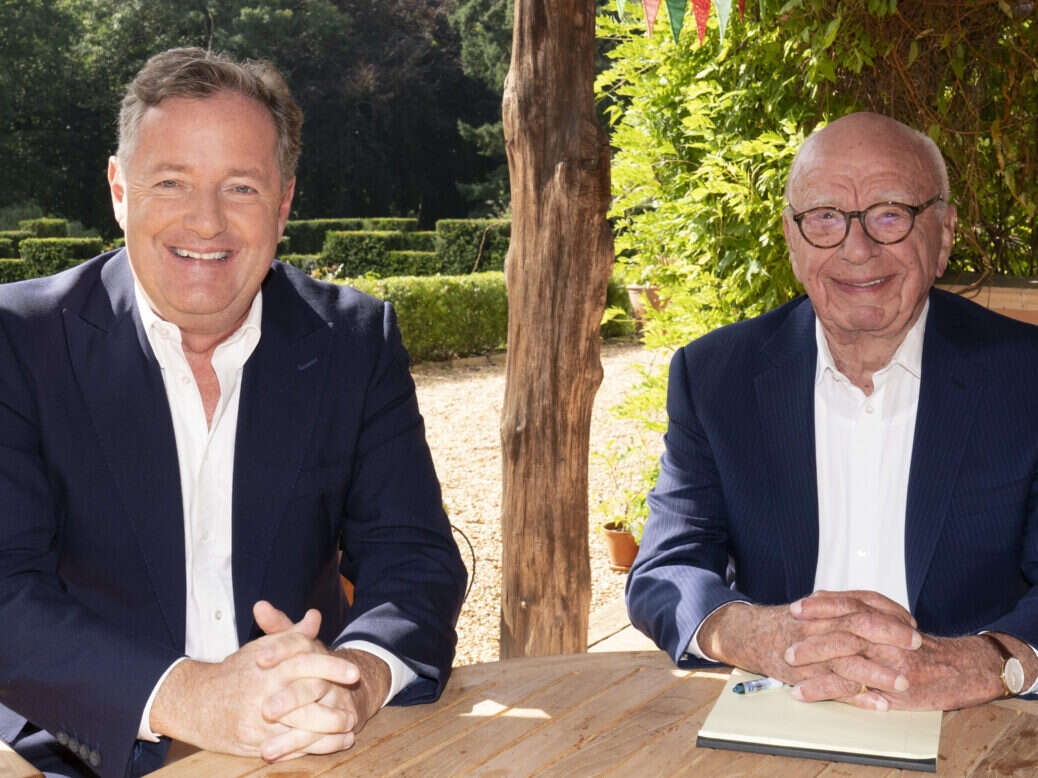 News UK's TalkTV is shaking up its schedule, moving Tom Newton Dunn's news programme from 7pm to 10pm.
Jeremy Kyle will take on the 7pm slot with a new programme, entitled Jeremy Kyle Live, from 10 October. He has been sitting in for Piers Morgan at 8pm over the summer.
Kyle said his show "will be making sense of the stories that matter; speaking the language of the British people and providing practical help as we all try and navigate our way through current times".
As well as moving to 10pm, Newton Dunn's hour-long news programme The News Desk is rebranding to First Edition.
Newton Dunn said: "First Edition is a really exciting opportunity to redefine what a flagship evening news programme looks like. We want to produce a news hour that not just looks back on the day, but sets the agenda and looks forward into tomorrow, with the help of the next day's newspaper first editions and a full paper review.
"With TalkTV's own growing reporting cadre, and the world beating journalism across News UK's titles, we are brilliantly placed to do this."
The rest of the primetime schedule will feature Vanessa Feltz on drivetime between 4pm and 7pm, Morgan at 8pm, and panel show The Talk at 9pm.
Vanessa Feltz joins TalkTV
22/8/22: Vanessa Feltz has joined TalkTV to present its drivetime show after leaving BBC Radio 2 and BBC Radio London, replacing Jeremy Kyle in the slot as he prepares to launch a new primetime show.
Feltz will present the TalkTV show, which also simulcasts on DAB radio, from 4pm to 7pm on Mondays to Fridays, a change from her previous early morning and breakfast slots.
Feltz announced she was leaving the BBC last month, saying she wanted to "step down to catch up on a much-needed decade's deficit of beauty sleep".
She has now said: "The allure of a retirement reclining on a chaise longue while the fragrant Ben peeled me a grape was fleeting. While there are politicians to be tackled, fat cats to be flattened, scams to expose and Lovely Listeners to champion it's my mission to breathe fire into the microphone. After an elegant sojourn at the BBC I am effervescent with joy at the invitation to unleash my hitherto hidden side on TalkTV.
"I will relish full-throttled debate and the chance to have a personal passionate point of view at last. Even better, I'll be at the reins of Drivetime. Lord what luxury! After years of 3.30 am starts I'll have a show without an alarm clock involved. If I terrified Mayor Sadiq Khan so acutely he never dared set foot in my studio on almost no sleep, tune in to see what I can achieve on a full eight hours shut-eye."
Feltz will also appear on the 9pm TalkTV panel show The Talk on two or three nights each week.
Ex-Daily Mirror editor to lead TalkTV
22/6/22: Former Daily Mirror editor Richard Wallace is joining News UK's TalkTV as head of TV.
Wallace was editor of the Mirror from 2004 to 2012 and later worked for Simon Cowell as SVP TV and production for Syco Entertainment.
Wallace said: "TalkTV is innovating and producing news programming for the streaming age. The role will combine many skills from the newsroom with TV programming. The opportunities for news content are extraordinary right now and News UK's world class stable of journalism provides a great launch pad."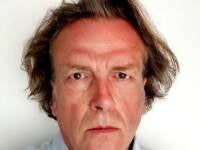 The channel launched on Freeview at the end of April with prime-time programming aimed at UK and US market.
So far it has failed to make much impact in TV ratings terms, but reached a wider audience on Youtube and social media. 
Piers Morgan ratings
News UK has claimed content from TalkTV's flagship show Piers Morgan Uncensored reached 64 million people worldwide in its first week.
This figure includes all online viewing of video content from the programme on Facebook, Twitter, Tiktok, Instagram, Youtube, Samsung TV Plus, News Corp owned websites The Sun and the New York Post, and the TalkTV website and app.
It does not include linear TV viewing figures in UK or Australia, streaming figures from Fox Nation in the US, or radio figures from Talkradio where it is simulcast.
Scott Taunton, EVP, president of broadcasting at News UK, said: "Piers Morgan Uncensored is reaching audiences around the globe and content from the first week's shows has seen tens of millions of views across streaming services, publishing sites and social platforms.
"We are delighted that this new content has created so much interest and is driving our digital business forward, bringing in new audiences and new revenues."
News UK has also revealed plans for Jeremy Kyle to host a primetime show described as a "review of the day's news with viewers at its heart". He appeared as a surprise guest on Sharon Osbourne's programme on TalkTV's first night but will soon host his own show.
He joined News UK as drivetime presenter on Talkradio in September 2021. His new TalkTV show has not been given a launch date, only that it will come later this year. (Scroll down to the "presenters" section for more information).
TalkTV's first night ratings saw Piers Morgan beat BBC News, Sky News and GB News' viewing averages combined - but the other two primetime programmes fell short of their rivals.
In the channel's first week, Morgan had exclusive interviews with Donald Trump and Tyson Fury while journalist Tom Newton Dunn quizzed Boris Johnson.
On Thursday (28 April) in the channel's first week star signing Sharon Osbourne had to fly back to the US from the UK after her husband, the rock star Ozzy Osbourne, contracted Covid-19. But she vowed to return to the show.
TalkTV is Rupert Murdoch's chance to seize the UK's TV screens once again after he sold his stake in Sky in 2018.
He has signed up big-name talent both on and off screen in Piers Morgan and several of his former Good Morning Britain colleagues.
Press Gazette exclusively reported how News UK built a dedicated studio in west London for Morgan's show in order to contain his ambitions.
TalkTV later released pictures of the new studio:
Morgan told Press Gazette he accepted the job following negotiations with Rupert Murdoch personally because he was "particularly thrilled" by the "all-encompassing" nature of his deal, which includes TV work in the UK, US and Australia, as well as column-writing work for The Sun and New York Post and book writing. Read our full interview here.
Meanwhile two newly-created studios at News UK's The News Building in London Bridge will house the other primetime programming led by Tom Newton Dunn and Sharon Osbourne, as well as half-hourly news and weather bulletins.
See who the TalkTV presenters are up against in the evening primetime slots here.
Previous TalkTV updates
We have collated everything known so far about Murdoch's planned TalkTV and will continue to update this page.
[Read more: Piers Morgan returns to Sun with 'shambles' attack on Johnson starting three-year '£50m' deal]
Latest updates include the appointment of a royal editor, the regular panellists for Tom Newton Dunn's nightly news hour at 7pm, and Isabel Oakeshott signing on as commentator, panellist and international editor.
Job adverts also indicated TalkTV is planning to air a satirical news programme that sounds similar to Have I Got News For You in style, although this is not part of the initial launch.
Comparisons with GB News were rife but it appears TalkTV is confident it can produce a better launch than its rival - which is led by Angelos Frangopoulos, who was until 2018 the boss at Murdoch's Sky News Australia. GB News' new chairman Alan McCormick told staff on the day of TalkTV's launch that "imitation is the sincerest form of flattery, though, we should feel sincerely flattered".
TalkTV launch date
The new channel launched its primetime programming at 7pm on Monday 25 April.
What is TalkTV?
The TalkTV channel will feature "proper" hourly news bulletins, sports and entertainment shows as well as current affairs, debate, opinion and documentaries, News UK has said.
It is launching with three primetime programmes led by Tom Newton Dunn at 7pm, Piers Morgan at 8pm and Sharon Osbourne at 9pm and will later build out the offering further.
It will use talent and programming from across News UK including the Sun, Times, Sunday Times, Times Radio, Talkradio, Talksport and Virgin Radio to air a mixture of new shows and televised content from these brands.
News UK chief executive Rebekah Brooks said: "We are committed to providing choice for television and streaming viewers and bringing the best of our journalism to the screen.
"Taking advantage of modern technology, we can produce high-quality shows at low cost."
Talkradio's Julia Hartley-Brewer, Mike Graham, Ian Collins and Jeremy Kyle will be simulcast on TalkTV during the daytime before the primetime TV shows come on air.
How can I watch TalkTV?
TalkTV will be available from Monday 25 April on linear TV through the following channel numbers:
Sky 526
Virgin Media 627
Freeview 237
Freesat 217
It will launch on Sky's new streaming TV Sky Glass in the coming months.
TalkTV will also be available on the following streaming platforms:
Amazon Fire TV
Apple TV
Samsung TV Plus (channel 4316)
Youtube
It will also be available live and on catch-up on TalkTV's own website and apps, as well as through Facebook, Instagram, Tiktok, Snapchat and Twitter.
Who are the TalkTV presenters?
News UK said it would hire "exceptional new talent" to front its evening primetime programming.
Piers Morgan
It has already made a huge deal with Piers Morgan which will see him host a primetime weeknight show on TalkTV as well as Murdoch stablemates Fox Nation in the US and Sky News Australia. He will also write columns for The Sun and New York Post, host true crime documentaries, and publish his next book through Murdoch's HarperCollins.
[Read more: Piers Morgan signs global deal with Rupert Murdoch ahead of News UK TV channel launch]
Morgan said: "I want my global show to be a fearless forum for lively debate and agenda-setting interviews, and a place that celebrates the right of everyone to have an opinion, and for those opinions to be vigorously examined and challenged."
Murdoch added: "Piers is the broadcaster every channel wants but is too afraid to hire. Piers is a brilliant presenter, a talented journalist and says what people are thinking and feeling."
His new show, titled "Piers Morgan Uncensored", was announced on 9 March and will broadcast at 8pm on weeknights in the UK on TalkTV, as well as in Australia and the US.
His producer Winnie Dunbar Nelson told Press Gazette it will "be a show that champions free speech and celebrates the little guy and gives a big voice to those people in the world who feel voiceless or cancelled or are facing injustice". She also revealed a larger studio had been built especially in west London to cater to Morgan's needs.
The new studio is located within Ealing Broadcast Centre which opened at the end of 2021. The studio was created by the same designer, Jim Fenhagen, who previously made sets for Good Morning Britain, 5 News and Sky News in the UK, and Fox News Studios, The Late Show with Stephen Colbert and The Daily Show with Jon Stewart in the US.
TalkTV executive director Erron Gordon said: "I began with an absolutely blank canvas in terms of the studio space - with the simple vision to create something as unique as the show itself.
"Knowing Piers Morgan Uncensored will be broadcast across three continents, we have created a truly state-of-the-art environment containing unique design elements not yet seen in British TV news," he added, pointing to a LED archway and 360-degree environment that will allow shooting from every angle.
The studio's LED screens and lighting system can also be turned into a blank canvas to create special event programming led by Morgan.
A new marketing campaign centred on Morgan is based around the strapline: "Straight talking starts here."
Jeremy Kyle
Jeremy Kyle will host a primetime show described as a "review of the day's news with viewers at its heart". He appeared as a surprise guest on Sharon Osbourne's programme on TalkTV's first night but will now host his own show.
He joined News UK as drivetime presenter on Talkradio in September 2021. His new TalkTV show has not been given a launch date, only that it will come later this year. Until then, he will continue his Talkradio show, which is simulcast on TalkTV before the TV evening primetime programming begins.
It will be a return to Kyle hosting his own show three years after his eponymous Channel 5 show was axed following the death of a guest.
Kyle said: "I've absolutely loved going back to my radio roots these last seven months. It's been a lot of hard work but a lot of fun too - interviewing everyone from Jacob Rees-Mogg to Eddie The Eagle Edwards but also speaking to listeners every day about the things that mean most to them.
"The radio show has done really well but I'd be lying if I said I didn't want to host my own TV show too!"
The News Desk panellists
Tom Newton Dunn will present TalkTV's 7pm weeknight hour-long news and current affairs programme, to be titled The News Desk. News UK said a "world-beating stable of specialist journalists from print and broadcast will join Tom every night to share the very latest in their fields", including reporters from The Times, The Sun, Talksport and The Wall Street Journal.
The show will also feature a "regular rotating discussion panel". Participants, each appearing every week on regular nights, will include:
Former Sky News anchor Adam Boulton
Former Evening Standard editor Emily Sheffield
TalkTV political editor and former Telegraph correspondent Kate McCann
Deputy Sun editor-in-chief and former Downing Street director of communications James Slack
Author Douglas Murray
Former Sunday Times political editor Isabel Oakeshott
Tribune writer Grace Blakeley
Politicians and commentators Anas Sarwar MSP, Bim Ofalami MP, Tan Dhesi MP and Miatta Fahnbulleh will also be regular panellists.
Newton Dunn said of the show and its panellists: "The News Desk's founding principle is to give viewers top quality news in a straight and balanced way, so that we win their trust. We serve no political agenda or ideology. We're going to do that in a fresh and engaging format, and to help us we're really pleased to have recruited 11 of the sharpest and most perceptive political voices in the UK who will take it in turns to make up our nightly panel."
Isabel Oakeshott
Ex-Sunday Times political editor Isabel Oakeshott is returning to News UK as commentator, panellist and international editor at TalkTV.
The broadcaster said she would be a regular commentator and panellist on Newton Dunn's nightly news show (see below), report on news from across the globe for the channel and appear across the TalkTV schedule.
Oakeshott, who has also previously worked as political editor-at-large for the Daily Mail, said: "I'm delighted to be returning to News UK, which is both a bastion of free speech and home to a wealth of world-class journalistic talent.
"I'm excited to be joining Tom's show as a regular commentator, as it seeks to redefine broadcast news and current affairs for contemporary audiences. And in my new role as international editor, I look forward to reporting on the ground, on the biggest global news stories across the globe."
Oakeshott was shortlisted for Scoop of the Year at the British Journalism Awards 2019 for the scoop, which she worked on with teenager Steven Edginton, revealing leaked private correspondence from the UK ambassador to the US, Sir Kim Darroch, about Donald Trump that led to the former's resignation.
Tom Newton Dunn
Times Radio chief political commentator and former Sun political editor Tom Newton Dunn will host a nightly hour-long prime time news programme at 7pm on Mondays to Fridays, featuring interviews and a discussion panel. It will air ahead of Morgan's show.
[TalkTV's Tom Newton Dunn: 'We're not right wing, we are going to surprise you']
News UK promised Newton Dunn's show will be "straight and balanced, with views and guests across the political spectrum" and will use specialist journalists from across its brands, for example the Times politics and Sun showbiz teams.
Newton Dunn, who will also executive edit the new programme, has stepped down from his Times Radio role which he left The Sun to take on in 2020. He will however continue to co-host the Sunday morning politics show T&G until TalkTV's launch and will continue to appear on the radio station.
He said: "I've been incredibly lucky to play a part in major new media innovations, from the birth of Sun Online to most recently Times Radio, which has reset the dial on what quality news radio can achieve, and I'm pleased to be still playing a part on the station.
"The chance to be at the helm of a new primetime news programme on an innovative new TV channel though really is a career dream come true. We want to bring viewers high quality news in a fresh and different way that best serves them. We can't wait to start."
Newton Dunn told Press Gazette in an interview that his show will surprise people "not just by our balance and our total lack of right wing-ery, but also by just how brilliant all our talent is in journalism".
He also said: "I think a lot of people are coming to the entire network, TalkTV, with a fair amount of preconceptions. I think everyone thinks we're going to be right-wing and that's probably based on, you know, perceptions of some of our titles, The Sun for example, but I think those assumptions and preconceptions are certainly wrong about the titles. They're definitely wrong about TalkTV."
Kate McCann
Sky News political correspondent Kate McCann was hired as political editor for the new channel. Before joining Sky in 2018 she was senior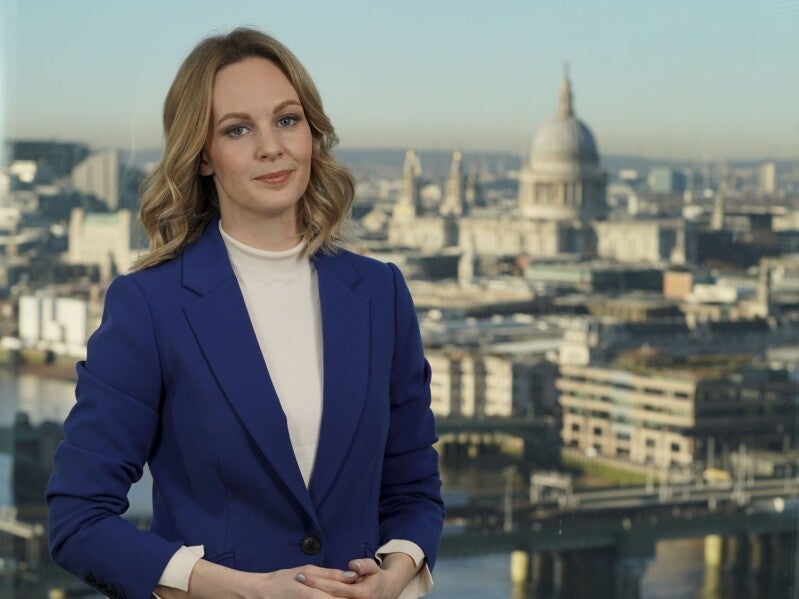 political correspondent of the Telegraph and political correspondent of The Sun.
When she was at the Telegraph she secured a leaked copy of Jeremy Corbyn's general election manifesto for the Labour Party in 2017.
McCann has told Press Gazette she was looking forward to the fact TalkTV could "rip up all the rules and start again".
[Interview: TalkTV political editor Kate McCann says 'dare to be different' is mantra of new channel]
Sarah Hewson
TalkTV has appointed Sarah Hewson as royal editor, to appear regularly on Newton Dunn's news programme. Hewson spent 20 years at Sky News in various roles, including presenting the breakfast and News at Ten programmes, before leaving in December.
Hewson said the morning after TalkTV's launch: "I'm absolutely delighted at this opportunity to work with TalkTV, and right from its inception. The launch last night showed how it will be a bold and exciting new channel committed to delivering news with a fresh perspective.
"I have been reporting on the British Royal family for many years but I can barely remember such a busy time, especially in this Jubilee year. I think we'll have plenty to talk about!"
Sharon Osbourne
Television personality Sharon Osbourne has been signed up to front a weeknight current affairs panel show on TalkTV, to be named The Talk. News UK says the new 9pm hour-long show "will bring together five opinionated famous faces - all from different backgrounds and with differing views - to debate the most interesting stories of the day".
Osbourne departed CBS panel show The Talk, that one on CBS, in March 2021. Her exit from that programme was the climax of a drama that began with Osbourne defending comments by Piers Morgan about Meghan Markle.
Morgan, who previously co-starred with Osbourne as a judge on America's Got Talent, tweeted that he was "so happy to be reunited with my un-cancelled and fabulous friend Sharon Osbourne".
Who are the TalkTV producers?
Several former GMB colleagues of Morgan, who said he wants only "the very best", have been hired to work at TalkTV so far.
Winnie Dunbar Nelson, who worked with Morgan for almost ten years at Good Morning Britain and CNN, has been named executive editor, TV for News UK Broadcasting. She had left GMB in early 2020 to join NBC but the pair are now reunited.
Dunbar Nelson has spoken to Press Gazette about working with Morgan and their plans for his show.
Another GMB colleague joining Morgan's team is its launch and series director Erron Gordon, who has been hired as executive creative director and head of studio output for News UK Broadcasting.
Reporting to Dunbar Nelson, Gordon will be series director for Morgan's show alongside his role leading the creative direction of TalkTV's programming and channel branding, including set design, on-screen graphics and managing the studio teams.
Gordon said: "There are very few occasions in your career when you get to create something entirely new. TalkTV is one of those opportunities. I'm truly excited about what News UK wants to achieve with the station – and, of course, the opportunity to reunite with Piers on his new global show was impossible to resist."
Gordon's deputy will be Oliver Gardner, joining from ITV where he is currently director of Loose Women and previously a GMB director.
News UK said Gardner will assist in the creative direction of programming and channel branding including set design, on-screen graphics and sonic branding, as well as help manage studio teams and direct primetime programmes.
Gordon said: "Having worked with him in the past I know he'll bring his excellent attention to detail and creative flare to our output. Ollie is passionate about live television and is the perfect choice to be directing our programmes and helping manage the studio crew as we continue to build a great team of talented creatives and technicians."
Ben Briscoe, currently assistant editor at GMB of six years, has been named as series editor of Morgan's show.
Briscoe, who has worked at ITV for 16 years, said: "Piers Morgan is a unique talent in global broadcasting. It's both a privilege and a delight to be working with him again on this hugely exciting new international show."
Another former GMB senior producer, Caitlin Black, has been appointed as series editor on Newton Dunn's primetime programme.
In addition Vivek Sharma, series editor of Steph's Packed Lunch on Channel 4 and a former deputy editor of ITV's This Morning, has been named as executive producer at News UK Broadcasting with responsibility for TalkTV's output.
Sharma, who has also previously worked at Good Morning Britain, said: "News UK has a rich heritage of world-class journalism. The launch of TalkTV next year will create an important new voice in news and current affairs, delivered across a network of linear and non-linear platforms, and I'm delighted to be joining the team."
What is the TalkTV logo?
News UK Broadcasting executive creative director Erron Gordon said the logo was intended to be a "bold, clear, recognisable and unique mark, one that stands out and cuts-through the rest of the established news and current affairs 'noise'".
He added that the colour scheme was intended to "marry authority with warmth". The darker blue logo pictured here will be used for primetime coverage, with a lighter blue in the daytime.
Gordon said: "The speech bubble is a clear symbol of our intent as a channel to engage with our audience. The fact the speech bubble contains and holds the TalkTV wordmark is a clear indication that the channel is at the centre of all of this, enabling people to voice their opinion."
TalkTV jobs
Earlier this year News UK was advertising for around 20 roles, including several for a Have I Got News For You-style satirical panel show.
Others included a planning producer for a nightly debate show to feature a "headline-making" panel of topical guests, a scriptwriter, producers, and a senior planning producer for Morgan's show, and numerous specialist and technical roles behind the scenes.
Earlier roles to have closed included a head of production, series editor, producer, assistant producer, video editor, and social media producer to work on Morgan's programme, plus bookers.
[Read more: News UK planning HIGNFY-style satirical news panel TV show]
Where will TalkTV be based?
TalkTV will be based at News UK's London Bridge office, known as The News Building and formerly the Baby Shard. It has been confirmed that Morgan's show will be filmed here.
News UK has already invested in new TV studios at the site, which are being used for live news bulletins for Talkradio and other ways of visualising its brands.
Who is behind TalkTV?
According to the FT, Murdoch was unhappy with the TV channels on offer in the UK during the Covid-19 lockdown and so decided to launch his own.
Murdoch has a lot of experience with TV, owning Fox News in the US, Sky News in Australia and, until 2018, controlling Sky in the UK for three decades.
Will TalkTV be right-wing?
The exact tone and content of TalkTV has not yet been revealed but the channel is expected to offer a similar political slant to The Sun and Talkradio.
TalkTV will use televised content from across News UK's existing brands and News UK Broadcasting chief executive Scott Taunton said the company already has "some of the most articulate thought-leaders who reflect many different viewpoints".
Will TalkTV make money?
Despite plans brewing at News UK to launch a linear TV channel for over a year, it briefly decided to make it streaming only after a review of opportunities in the TV market deemed it to be "not commercially viable".
Brooks said in a staff memo there was demand for alternative news provision but the "considerable" costs of running a channel meant it would not be worthwhile financially. However the company has now changed its tune.
Rob Keery of marketing agency AIP told Press Gazette: "TV has also never been more accessible than it is now thanks to technology advances," citing a move towards programmatic advertising that has opened TV up to companies with lower budgets.
"In spite of the pandemic there were over 850 advertisers that spent £50k or less on TV in 2020 – these sorts of budgets would have been unheard of in the past," he added. "It means that brands who wouldn't have dreamed of advertising on TV can suddenly level up and find their audience on the biggest screen in the house for minimal outlay."
He also said TalkTV will "give brands who hesitated to direct ad spend towards GB News a safer home for their ads to appear".
Media analyst Doug McCabe of Enders Analysis said TalkTV will benefit from being part of a much bigger portfolio, including beyond the UK, compared to GB News.
Picture: News Corp
Email pged@pressgazette.co.uk to point out mistakes, provide story tips or send in a letter for publication on our "Letters Page" blog