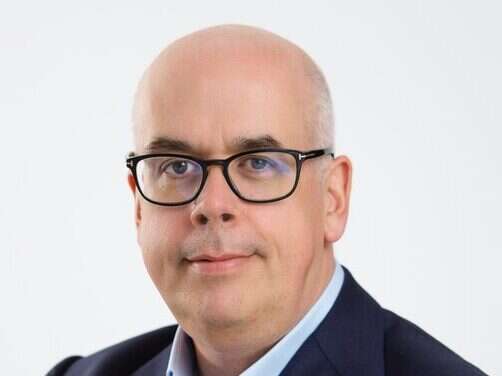 Publishing giant Reach has disputed a report that it plans to replace journalists with influencers following its announcement on Wednesday that it will make more than 10% of its staff redundant.
The cuts, which are the third triple-digit layoffs announced at the Daily Express, Mirror and Manchester Evening News publisher this year, have prompted emotional reactions both in and outside the company, with some staff demanding on a company-wide call that chief executive Jim Mullen resign.
Reach says it is making 450 staff redundant, an estimated 320 of whom will be in editorial roles. The company intends to close some of its regional "Live" websites, combine its print and digital teams and ultimately deliver a 5-6% reduction to costs in 2024.
[Read more: Reach restructure – 450 jobs to go, websites to close, print and online teams to combine]
Has Reach said it will replace journalists with influencers?
Speaking to The Telegraph about the restructure on Wednesday, Mullen said that although he would avoid calling them influencers, Reach had "brought in people who have a following and what we do is put them through our formal training to make sure they can write things in the right way, make sure they know how to edit copy, make sure they don't get into trouble".
But Reach chief digital publisher David Higgerson wrote on X (formerly Twitter) on Thursday that "there is no plan to replace journalists with social media influencers".
Mullen's comments, he said, "were referring to work we have been doing since last year when we launched Curiously, our social media brand aimed at reaching younger audiences, and also new teams we have hired around the country for existing brands". Curiously is a social-first, somewhat experimental Reach brand staffed in part by content creators.
Nonetheless, Mullen's quote in the Telegraph provoked an angry reaction from staff during a company-wide address on Wednesday afternoon, which was delivered via web stream.
In public comments visible to all on the call, one anonymous staffer wrote: "If this information [about the redundancies] is supposed to be delivered by our local leaders, why are we learning about your plans via The Daily Telegraph?"
Another said: "Why are staff finding out your plans through an interview with The Telegraph before you speak to your own employees?" Several others called on Mullen to resign.
'He has no business running our newsrooms'
One Reach journalist told Press Gazette that morale "is at rock bottom".
"I'd say the mood now is more one of anger than upset," they added. "Three sets of redundancies in ten months doesn't exactly fill you with confidence in the leadership."
Another said Mullen "has no business running our newsrooms".
"The strategy under Jim Mullen has been all trial and all error," they said. "In some places, we lost the trust of readers who, by the way, can't overcome our terrible UX [user experience]. He hasn't listened to our feedback. He has created new news deserts and should surely now have to consider his position."
Reach's share price remained flat across most of Wednesday and Thursday suggesting investors had already 'priced in' the cutbacks.
One former Reach employee, let go in a previous round of cutbacks, told Press Gazette: "There has never been more resentment of the company than right now. Many people with families and mortgages, who have dedicated much of their career to a Reach title, are really worried about their futures.
"Any journalist working at Reach for a few years is well-accustomed to the ceaseless toll of consecutive rounds of mass redundancies, but this latest announcement is particularly hard to swallow.
Why? Because the wounds are entirely self-inflicted, and because the management has so openly conceded that propping up the share price will always take priority over journalism. After Jim Mullen's email went out to deliver the bad news, there was total incredulity at the line, 'What will not change is our commitment to quality journalism'. It came across as totally preposterous.
"The reporters and writers on the paper are furious because the online output to which Mullen has tied his reputation is often the polar opposite of quality. It's more likely to be an embarrassment.
"For a long time now, it has been clear that the so-called customer value strategy isn't working, with the focus on bringing eyes to the completely unnavigable websites through clickbait instead of producing high-quality content. 
"Reporters take pride in their work and find that it's almost impossible to read on the website because of all the pop-up ads and distractions. 
"In the meantime, management keeps putting up the cover price of the print editions, making the ads bigger and reducing the length of news stories and features, even though print accounts for nearly 80% of the total revenue. 
"It's a completely bonkers formula, and everyone knows it, and yet somehow Mullen and the board keep going, at the expense of hundreds of jobs. There is widespread fury about the sums of money he has taken from the company while so many who worked hard on relatively low wages are being let go."
MPS concerned about future of Scottish media
Outside of the company, the redundancies prompted some criticism from politicians and other journalists.
SNP MP Owen Thompson filed an Early Day Motion to Parliament on Thursday noting "with dismay" the cuts and urging Reach "to immediately make a realistic substantive commitment to the future of journalism in Scotland".
Conservative West Midlands Mayor Andy Street said it was "depressing news… it's these reporters – the ones left fearing for their jobs – who hold those in power to account better than anyone. I hope Reach can find another way to make its savings."
The Bureau Local editor Gareth Davies, a former Reach (then Trinity Mirror) journalist who has in the past been publicly critical of the company, wrote: "My timeline is full of young reporters, some only a few months into their careers, announcing they've lost their jobs in the latest round of Reach redundancies. None are responsible for the position the company finds itself in but, as usual, they have to pay the price…
"I wish there were public figures willing to speak up and make protecting local journalism as big an issue as it should be."
Ed Keeble, a former Reach employee most well-known for running the "Lizzy Lettuce" stunt that sent the Daily Star viral last year, said on Twitter: "A reminder to everyone to look after the mental health of your colleagues. I don't know how some people sleep at night to be honest. Solidarity with my former colleagues at Reach. If you can, leave."
In response to complaints about the usability of Reach websites, which can appear overloaded with adverts, Higgerson told one commenter on Twitter that the company is working on a redesign. But he said that "the challenge we have to juggle is generating the revenue to keep going, while at the same time keeping people on the sites themselves. But I do get what you're saying".
Mullen is scheduled to present a second "town hall" on Friday at 4:30pm, at which he will answer questions lodged in advance. Higgerson will separately run seven town halls for different brands within the Reach business on Thursday and Friday next week.
A reader writes
One reader and contributor to the Teesside Gazette, Guy Bailey, shared his views on the latest Reach cutbacks with Press Gazette,
He said: "From being one of the most respected and effective dailys of the North, now it is little more than a glorified Facebook page printing press releases verbatim, relying on the Local Democracy Service and rehashing local Facebook group content instead of employing reporters to report. 
"I fear that by the time the owners properly resource and commit to restoring the brand, or new owners do, then it will be too late and an area the size of Teesside will have lost its most prominent voice."
Email pged@pressgazette.co.uk to point out mistakes, provide story tips or send in a letter for publication on our "Letters Page" blog