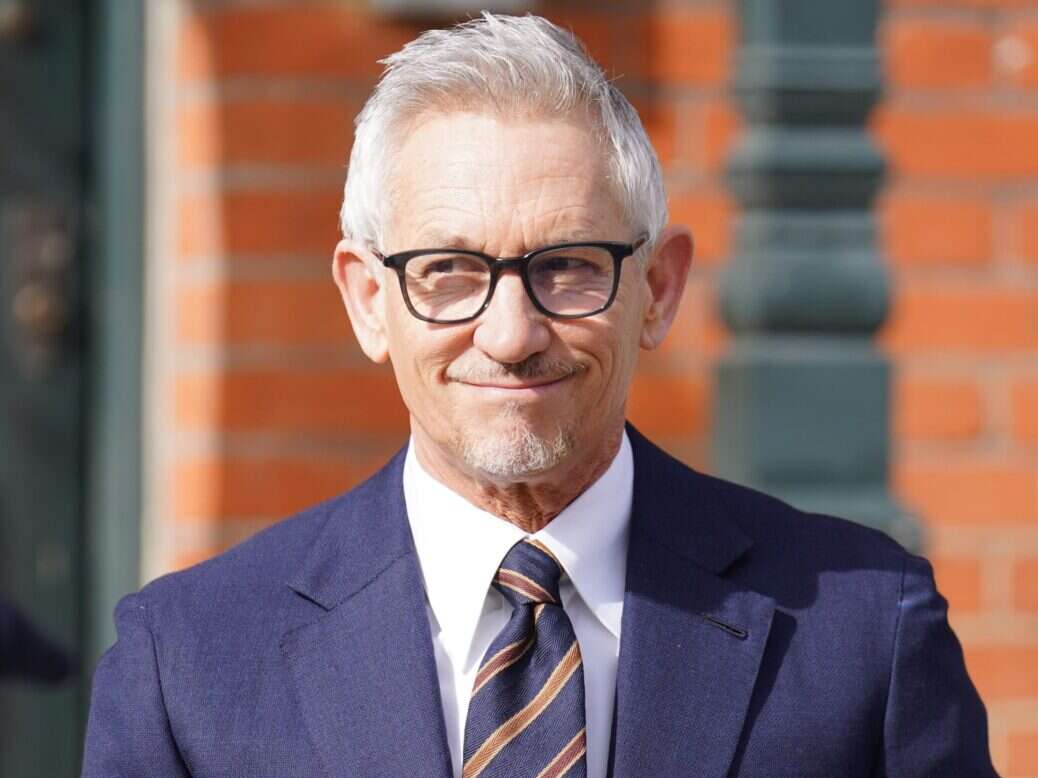 The BBC has laid out new rules for social media use by the presenters of "flagship programmes" in the wake of its row with Match of the Day presenter Gary Lineker in March.
The new guidelines require 14 lead presenters on 12 named programmes to "respect the BBC's impartiality" during the periods their shows are on air and the two weeks before and after transmission.
During that period, the presenters may not endorse or attack any political party, "criticise the character" of any individual politicians in the UK, comment on issues that are "a matter of political debate" during an election or referendum anywhere in the UK, take up an official role in a campaign group or get involved in fundraising or campaigning.
But they are otherwise free to be more open about their views in public, subject to expectations around "civilised public debate" now in place for all BBC staff.
This would mean, for example, that Lineker can discuss politics more openly outside the Premier League season.
The "strictest rules on impartiality" remain in place for staff working in news, current affairs and factual journalism.
Presenters affected by new BBC impartiality-led social media rules
The BBC said that the new guidance "balances freedom of expression, the responsibilities of freelances to the BBC and the expectations of audiences, while also ensuring our rules are clear, simple, transparent, and enforceable".
Only main presenters are affected by the new rules: contributors, pundits, judges and guest hosts are unaffected.
Among those named by the BBC as subject to the guidelines are Lineker, Antiques Roadshow and Question Time presenter Fiona Bruce (who is nonetheless already bound by the stricter rules for news staff) and The Apprentice host Lord Alan Sugar. The BBC said it will keep the list updated.
The new guidance follows a review of BBC social media guidelines conducted by former ITN chief executive John Hardie, who recommended that "high-profile presenters outside of journalism should be able to express views on issues and policies – including matters of political contention – but stop well short of campaigning in party politics or for activist organisations".
The BBC said it defined its flagship programmes falling under the guidelines "with reference to regularity of broadcast, reach and universality of audiences on the BBC's broadest services, and the length of time the programme has been established on the BBC".
"The BBC also has many other highly valued programmes," it said, "however they will not fall into the scope of this area of the social media guidance for a number of reasons." The David Attenborough-fronted Planet Earth, for example, is not on the list because it does not "feature regularly in BBC schedules". Dramas, comedies, satire and chat shows are excluded "because of the nature of their editorial".
The review came about after Lineker was asked to step back from presenting Match of the Day because he criticised the Government's Illegal Migration Bill as "an immeasurably cruel policy" on Twitter. He was reinstated to the programme the following week.
Lineker said on Thursday that the new social media rules were "all very sensible".
Hardie's review also advised the BBC to "set a new mission to promote civility in public discourse, and insist that all those who present BBC programmes should respect diversity of opinion and exemplify BBC's ethos of civility on social media".
The BBC has as a result published a "not definitive" list of eight dos and don'ts for all staff when using social media:
Do treat others with respect, even in the face of abuse.
Don't use offensive or aggressive language and DO conduct yourself with courtesy.
Do take particular care when commenting on the issues that provoke the greatest debate.
Don't attack individuals, even when you disagree with their views.
Do be careful with rebuttals – they can feed conflict.
Don't criticise your colleagues in public. Respect the privacy of the workplace and the confidentiality of internal announcements.
Don't be drawn into ill-tempered exchanges, or exchanges that will reflect badly on you, or the BBC.
Don't promote law breaking.
The BBC's flagship programmes and their presenters affected by new social media rules:
Antiques Roadshow – Fiona Bruce*
The Apprentice – Lord Sugar
Dragon's Den – Evan Davis*
The One Show – Alex Jones
Major events, including sporting events – to be confirmed
Masterchef – John Torode and Greg Wallace
Match of the Day – Mark Chapman* and Gary Lineker
Strictly Come Dancing – Tess Daly and Claudia Winkleman
Top Gear (not currently in production)
Radio 1 Breakfast – Greg James
Radio 2 Breakfast – Zoe Ball
Radio 2 Mid-morning – Vernon Kay
Radio 2 Afternoon – Scott Mills
*This presenter is also covered by guidance for those working in news, current affairs or factual journalism.
Email pged@pressgazette.co.uk to point out mistakes, provide story tips or send in a letter for publication on our "Letters Page" blog