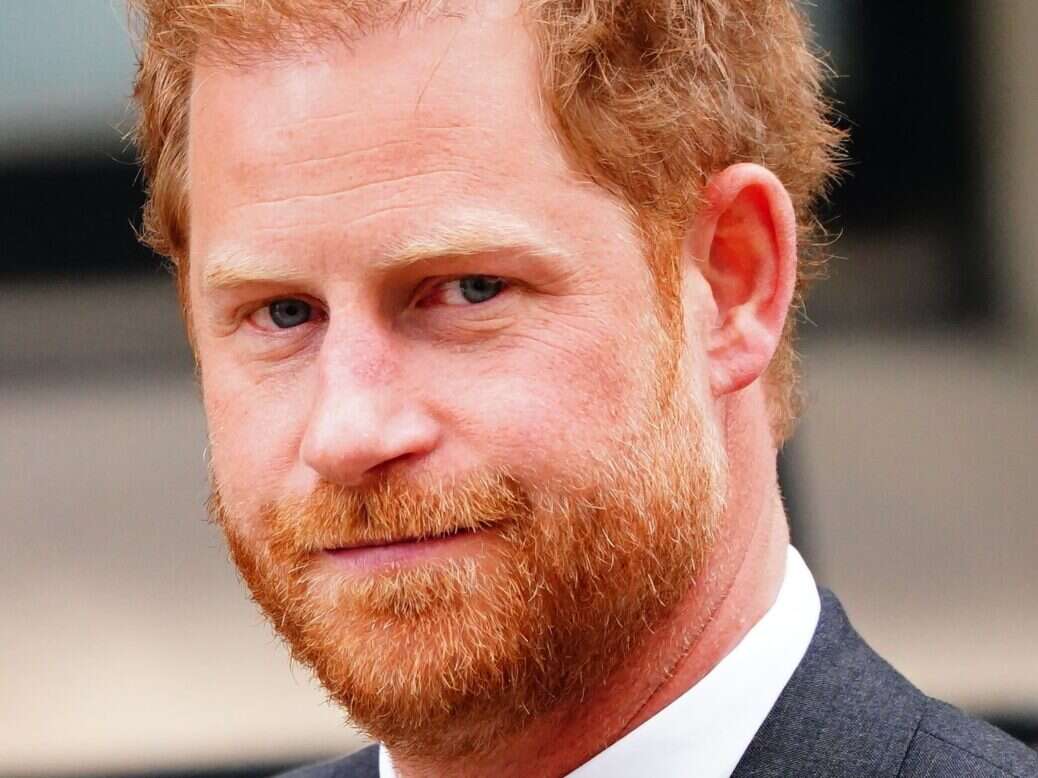 The Duke of Sussex is bringing a bid to rely on a "secret agreement" between the royal family and senior executives working for Rupert Murdoch in order to take his claims of alleged unlawful information gathering against a tabloid publisher to trial.
Harry, 38, alleges he was targeted by journalists and private investigators working for News Group Newspapers (NGN) titles The Sun and the now-defunct News Of The World and has launched a claim for damages.
At a hearing in April, NGN asked Mr Justice Fancourt to throw out the duke's case, arguing it was brought too late because he should have known sooner that he had a potential claim.
But Harry's lawyers argue NGN's challenge to his claim is an attempt to go behind an alleged "secret agreement" between the royal family as an institution and the publisher, which the duke was informed of in 2012.
NGN, which denies any unlawful activity took place at The Sun, disputes that such an agreement was in place.
Harry lawyer says evidence of 'secret agreement' exists
At a High Court hearing in London on Wednesday, lawyers for the duke argued there was evidence to support the existence of the agreement, including emails between senior executives at the Rupert Murdoch-owned parent companies of NGN and palace staff in 2017 and 2018.
David Sherborne, for Harry, also said in written arguments that the fact the Prince of Wales had settled a claim against NGN "for a very large sum of money" in 2020 also "supports the contention that there was a secret agreement in place".
The barrister said the "legal significance" of the circumstances surrounding the duke's knowledge about the agreement only became apparent to his legal team when it was set out in his witness statement following NGN's "out of the blue" bid to strike out his claim.
He said this explained the delay in it being put forward as part of his case, as it had not previously been mentioned in court pleadings.
NGN says Harry is trying to 'hedge his bets'
But Anthony Hudson KC, for NGN, told the court the bid to alter the duke's claim is a "radical intended revision" of his case and that he is "trying two ride to horses galloping in completely different directions" and to "hedge his bets".
Hudson said the alleged agreement was "such a secret agreement that no-one apart from the claimant knows anything about it, and even the claimant knows very little about it".
The barrister also said there was an "extraordinary delay" between Harry launching his claim against NGN in 2019 and first raising the issue of the "secret agreement" following the publisher's strike-out bid.
Sherborne said in written arguments that NGN was "attempting to go behind" the agreement reached "behind the scenes" that meant Harry "could not bring a claim against NGN of phone hacking at that time".
The barrister said it was "directly agreed" that at the end of wider litigation over phone hacking claims, NGN "would admit or settle such a claim with an apology".
In 2017, the royal family and Harry "began to push for the outstanding claim to be resolved", Sherborne said, but added that NGN had "filibustered" until the duke "had enough" and issued his claim in 2019.
Sherborne said Harry raised the issue of the agreement "as a shield not a sword" against NGN's "attack" on his case, and that it was important to bear in mind he had been forced to make public both the agreement and the fact of William's "behind the scenes" settlement as a result of NGN's bid to prevent his claims going to trial.
Evidence from Robert Thomson and Rebekah Brooks 'conspicuously absent' from case
The duke's lawyer said the agreement appeared to be "primarily discussed" by Robert Thomson and Rebekah Brooks for NGN and the late Queen's then-director of communications Sally Osman and then-private secretary Sir Christopher Geidt.
Brooks is the chief executive of News UK and Thomson is chief executive of News Corp, both parent companies of NGN owned by Rupert Murdoch.
Sherborne said evidence from the pair was "conspicuously absent" from the case and a "critical gap".
"The only explanation for them not having provided evidence is that it's entirely tactical," he told the hearing, adding in written arguments that "the key individuals from NGN have not given evidence, nor indeed even been asked … whether they knew of the secret agreement".
Sherborne added in written submissions that "discussions and authorisation" from the royal family over the agreement included the late Queen and two of her private secretaries, as well as private secretaries for both William and Harry.
In court, he added that emails involving Thomson, Brooks and Osman in 2017 and 2018 showed there was a "common assumption" that there were "valid claims" brought by the duke and his brother that required "resolution and recompense".
"It is clear from the contemporaneous documents that there was an agreement in place and, where NGN have failed to obtain evidence from the key players, the factual position is not one that can properly be dismissed as fanciful," Sherborne said in written arguments.
He added that William had settled a claim against NGN "for a very large sum of money" in 2020, without the publisher bringing a bid to have it thrown out by a judge.
"The settlement of his brother's claim once more supports the contention that there was a secret agreement in place," Sherborne said.
He also said NGN had failed to disclose any evidence regarding William's settlement, and said the facts in dispute regarding the secret agreement "cry out for determination at trial".
Harry's bid to 'completely change' case is 'inherently implausible'
Hudson, representing NGN, said it was "staggering" that Harry's legal team had not provided evidence about the existence of an agreement.
In written arguments, Hudson said Harry's bid to "completely change" his case was "inadequately pleaded and is inherently implausible at an extremely late stage in the proceedings".
Hudson told the court "It is a bizarre situation … entirely of the claimant's creation, not the defendant's creation."
The barrister said the duke is "seeking to make very substantial amendments" which would have a "very profound impact" on NGN, and that the logic of his current bid to amend his claim is that the publisher would be prevented from defending the claim at all.
Hudson also pointed to the "extreme vagueness" of Harry's evidence, saying the duke doesn't say who within the royal family or NGN was involved in making the "very significant agreement", or even suggest any names.
He said: "He hasn't put forward any evidence to demonstrate the reaching or making of the agreement in 2012.
"He does not appear to have made any inquiries with the palace or his former solicitors about this agreement and that is staggering.
"There is not a single shred of evidence, which is staggering."
Hudson said Harry's legal team were "trying to shift the focus onto some entirely inconclusive discussions which took place in 2017/8", some years after the duke became aware of the alleged agreement.
He said Brooks and Thomson did not work for their respective companies when the agreement was said to be reached, and that former executives and lawyers who did work for NGN or its parent companies at the time and "would necessarily have known of the secret agreement, if it existed" have denied knowledge of it.
The barrister said that for the duke's lawyers to criticise NGN for not having produced evidence from people who did not work there at the time of the alleged agreement was an "Alice In Wonderland" situation.
Hudson said that the duke's case as was now put forward is "in reality a construct of his lawyers", as they have appreciated there is a real risk of his claim being struck out.
Mr Justice Fancourt is expected to give his ruling on both the "secret agreement" issue and whether the duke's claims can go ahead to trial at a later date.
The judge ruled in May that a claim by actor Hugh Grant over alleged unlawful information gathering – other than allegations of phone hacking – can go ahead to be tried in January next year.
Grant, 62, is suing NGN in relation to The Sun only, having previously settled a claim with the publisher in 2012 relating to the News Of The World.
NGN has previously settled a number of claims since the phone-hacking scandal broke in relation to the News Of The World, which closed in 2011, but has consistently denied that any unlawful information gathering took place at The Sun.
Email pged@pressgazette.co.uk to point out mistakes, provide story tips or send in a letter for publication on our "Letters Page" blog