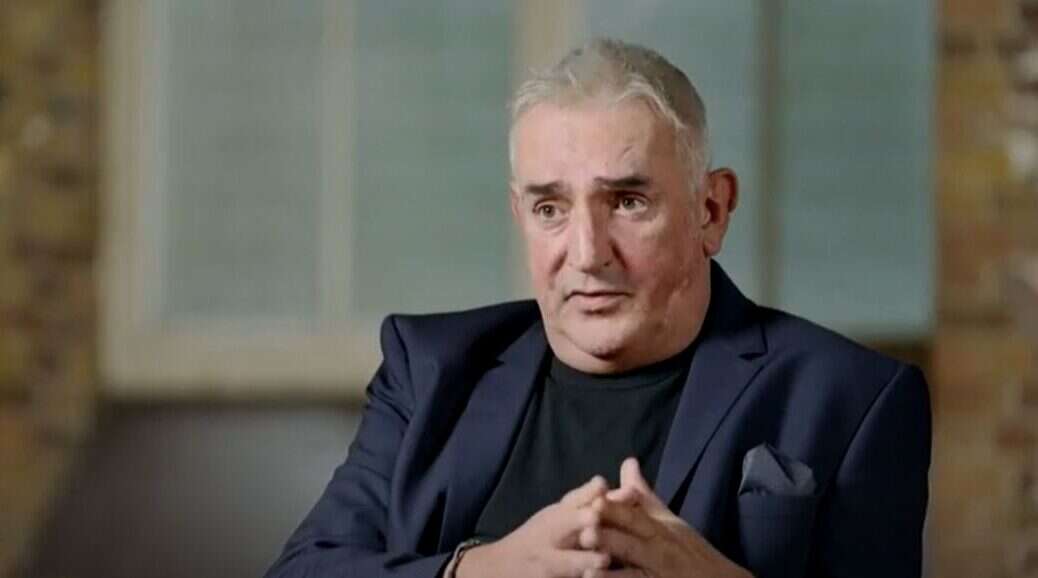 A private investigator has denied being commissioned to carry out unlawful information gathering for the Daily Mail or Mail on Sunday despite being named in court documents filed by Prince Harry, Sir Elton John and other high-profile claimants.
Gavin Burrows has produced a witness statement for Mail publisher Associated Newspapers in which he denies being asked to target well-known celebrities and politicians such as model Elizabeth Hurley, actor Hugh Grant, Kate Middleton's mother Carole, Ken Livingstone while he was Mayor of London, Labour peer Peter Mandelson, former senior Met officer Brian Paddick, and former Radio 1 DJ Simon Bates.
Burrows said in his statement: "This is false. I was never instructed or commissioned by [redacted] the Mail on Sunday or the Daily Mail to conduct unlawful information gathering on their behalf.
"I was also never asked to target or conduct unlawful information gathering on any of the high profile individuals listed above by [redacted] the Mail on Sunday or the Daily Mail."
The statement was signed this month as part of Associated Newspaper's defence as it is taken to court over alleged criminal privacy breaches by Prince Harry, Sir Elton John and his husband David Furnish, Baroness Doreen Lawrence, actress Sadie Frost, Hurley, and former Lib Dem MP Sir Simon Hughes.
The newspaper publisher is accused of using private investigators to carry out unlawful information gathering on its behalf, including illegally intercepting voicemail messages, listening in to live landline calls, obtaining private information including itemised phone bills and medical records via deception or 'blagging', and commissioning the breaking and entering into private property. Associated Newspapers "vigorously denies" all the claims against it.
Burrows specifically denied allegations made by six of the claimants in the case (all but Hughes, whose claim he was not mentioned in). This was despite claims he had previously made a confession admitting to the unlawful acts in a witness statement from August 2021, which was released to the media this week and purportedly had him describe the Mail on Sunday as one of his "biggest and most regular clients".
Sir Elton's case, for example, claims that Burrows tapped landlines at his and husband Furnish's Windsor home for the Mail on Sunday and also "hacked and tapped two of our key people".
Burrows also denied sub-contracting unlawful services to other private investigators or specialist "blaggers" or receiving payments from Mail newspapers.
Burrows has been a witness regarding his involvement in phone-hacking in cases against the News of the World and The Sun. But in this case he said he did not know a News of the World journalist alleged to have been his "main commissioner" had previously worked at the Daily Mail. (NGN has always denied hacking took place at The Sun.)
High Court judge Mr Justice Nicklin told the claimants on Wednesday they "may have to adjust their expectation of Mr Burrows in light of the [latest] statement he made" according to The Times.
Witness statements from the claimants in the current case have also been released. Of these, a spokesperson for Associated Newspapers said: "Both emotive and emotional, the language used in them is remarkable for its similarity.
"The more lurid the allegations made by the claimants, the less evidence is supplied to support them. Virtually all of them, however, cite Burrows' alleged confession.
"Associated Newspapers categorically denies the claims made in their witness statements."
In his witness statement, Prince Harry said he had been told Burrows had been regularly commissioned by the Mail on Sunday to "unlawfully obtain my private information by methods such as landline tapping, voicemail hacking, blagging, obtaining credit card bills and phone records, and placing a hardwire tap on" a friend's phone.
Harry also said: "I am bringing this claim because I love my country and I remain deeply concerned by the unchecked power, influence and criminality of Associated. The evidence I have seen shows that Associated's journalists are criminals with journalistic powers which should concern every single one of us. The British public deserve to know the full extent of this cover up and I feel it is my duty to expose it."
Associated said in its statement that Harry "seems obsessed" with the Mail titles and that his "untrue, inflammatory and deeply offensive remarks" about its journalists would be "highly defamatory" if said outside court.
The publisher also denied it had used several other private investigators named by the claimants, one of whom is convicted phone-hacker for News of the World Glenn Mulcaire who told ITV News last week: "The public perception that my services were only used only by News International is not the case. As my services and skills were used by other papers, such as the Mail on Sunday."
The publisher said: "Associated Newspapers has never instructed, commissioned, or paid Glenn Mulcaire to engage in 'hacking' or unlawful information gathering for any of its titles. Nor have we ever knowingly published articles as a result of his activities.
"Any suggestion to the contrary is indefensible and highly defamatory, particularly when it relies on the word of a man convicted and jailed for phone-hacking."
Although the Mail on Sunday was once offered information by then-freelance journalist Greg Miskiw, who died in 2021, that years later it emerged had come from Mulcaire, it was never published and Miskiw was paid only a kill fee, the publisher said.
Earlier this week the Mail successfully argued that 73 of its journalists should remain anonymised at this stage while a judge considers the publisher's request for the case to be dismissed before trial on the grounds that it was brought too late and uses confidential documents from the Leveson inquiry.
Prince Harry said in his witness statement he felt it would be "unfair" for the case not to be heard at trial and that he believes it is in the public interest, adding that if "the most influential and popular newspaper in the UK, can evade justice without there being a trial of my claims then what does that say about the industry as a whole and the consequences for our great country".
The four-day hearing is expected to finish on Thursday and the judge will share his decision at a later date on whether the case should proceed to a full trial or be thrown out.
Email pged@pressgazette.co.uk to point out mistakes, provide story tips or send in a letter for publication on our "Letters Page" blog