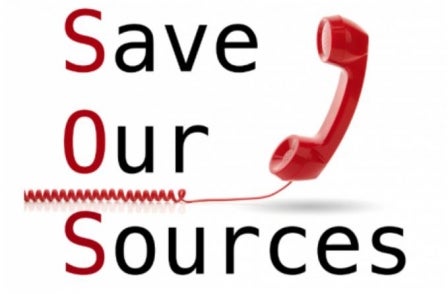 The Metropolitan Police has admitted that a reporter who asked for further details of how the force secretly viewed journalists phone records to find sources was not being "vexatious".
Like Press Gazette, Matt Burgess, the author of a book on FoI, asked the Met to disclose the information it had given to the Interception of Communications Commissioner's Office for its inquiry into police spying on journalists' phone records under the Regulation of Investigatory Powers Act.
His request was rejected under section 14(1) of the act and described as "vexatious" by the Met. This decision was upheld by the Met after it conducted an internal review of the decision.
Burgess then complained to the Information Commissioner's Office (ICO).
The ICO ruled earlier this month that two other publications – the Oxford Mail and Newbury Weekly News – were not in breach of section 14(1) of the act for similar requests to Thames Valley Police.
And the Met has said that with two ICO rulings in mind – believed to be the Thames Valley ones – it has now withdrawn its section 14(1) exemption.
Burgess was sent an email yesterday, saying:
With regard to your complaint to the Information Commissioner the Metropolitan Police Service (MPS) has reviewed its position on the use of section 14(1) following the publication of two decision notices, last week, by the Information Commissioner.

"Those decision notices were issued in respect of the use of S14(1) FOI, to requests for information provided to the Interception of Communications Commissioners Office and the use of Chapter 2 of part 1 of the Regulation of Investigatory Act, in relation to journalistic sources, respectively.

"Therefore, in respect of your specific request for information relating to the Interception Commissioner the MPS, having considered its position, is no longer seeking to rely on Section 14(1) FOIA and will now consider the request anew.

"As Section 14 absolves us of our obligations to firstly confirm or deny that information is held, before then considering disclosure, you will understand that there will need to be consultation with key stakeholders and careful consideration of the public interest issues before a decision by the MPS can be made. As such we would hope to provide a substantive response within 20 working days'."
The Met Police will now either be forced to disclose the information or use another exemption. In the past, the force has also rejected Press Gazette FoI questions about use of RIPA on cost grounds and the interests of national security.
At the end of May, Press Gazette – backed by lawyers – appealed against FoI rejections on the subject of journalists and RIPA from nine police forces. The challenge focuses on exemptions on cost, national security, vexatious and other grounds.
Email pged@pressgazette.co.uk to point out mistakes, provide story tips or send in a letter for publication on our "Letters Page" blog