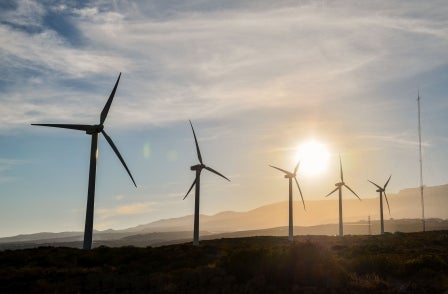 The Independent Press Standards Organisation has come under fire for the way it deals with complaints for third parties about scientific claims. Picture: Shutterstock
Since replacing the Press Complaints Commission in September, IPSO has ruled on at least 28 complaints made by third parties, according to Press Gazette research.
Of these, six relate to climate change (one upheld), six to politics (two upheld) and five to gender issues (one upheld).
Writing in The Spectator, journalist James Delingpole has told of the strain of dealing with a complaint made by a "political activist", and accused IPSO of doing an "absolutely first-rate job of empowering bullies and curbing freedom of speech".
He did not go into detail on the complaint made against his article but said that what he had written could be proved on a "scientific website". He said it related to a claim "so uncontentious and easily verifiable that I might have written, 'The sun rises in the east and sets in the west.'"
Delingpole said he had "every confidence" IPSO would find in his favour, but added that "by then it will be too late – for I will already have been forced to waste hours dealing with the kind of red-crayon complaint which, in more sensible times, would have been dealt with simply by allowing the 'reader' to present his case in the 'letters to the editor' section".
He also noted that journalist Christopher Booker "sometimes finds himself wasting days on end fending off complaints brought by activists passing themselves off as concerned readers", once spending 12 days handling a complaint. Delingpole also revealed that Andrew Gilligan, of The Sunday Telegraph, "has to set aside 'a day or two' each month just to deal with" complaints made to IPSO.
He said of IPSO, "as might be expected of the bastard offspring of the Leveson inquiry, it's doing an absolutely first-rate job of empowering bullies and curbing freedom of speech in order to assuage the spite of that small but vocal lobby of caught-red-handed luvvies, lefty agitators and failed hacks which thinks our press has got too big for its boots".
Six of the third-party complaints to IPSO listed above were made on the subject of the climate, with one upheld.
IPSO found that a Daily Express story headlined: "Climate change PROVED to be 'nothing but a lie', claims top meteorologist" was inaccurate.
One of the complaints which was not upheld was about an article in The Daily Telegraph claiming that living close to wind farms can damage hearing.
When IPSO did not uphold the complaint, the ECIU's director Richard Black, a former BBC environment correspondent, wrote a blog condemning the decision.
He concluded that IPSO chairman Sir Alan Moses "is going to have to work a lot harder if he's serious about demonstrating that in the realm of science, IPSO intends to be anything more than a sham".
On Delingpole's criticism, an IPSO spokesman said: "IPSO does not comment on complaints while they are still being investigated. When IPSO decides to investigate a complaint it has a responsibility to the complainant and the publication to investigate properly."
---
Below is the list of 28 rulings that Press Gazette has found and judged to have been brought by third parties. This does not include the IPSO investigation into the Sunday Mirror over its Brooks Newmark sting, because the third party complaint was withdrawn. In other cases, it is not clear cut whether the complainant is directly involved, and so these have not been included.
Trans Media Watch v The Sun, upheld
Register v Daily Mail, not upheld
Smeeton v The Daily Telegraph, not upheld
Black v Sunday Express, upheld
Graham v Belfast Telegraph, not upheld
Wilkinson v Daily Express, not upheld
Khan v Mail on Sunday, not upheld
Evans v South Wales Echo, not upheld
Colley v Sunday People, not upheld
Ward v Mail on Sunday, not upheld
Aston v Belfast Telegraph, not upheld
Byrne v Mail Online, not upheld
Manson v Daily Express, not upheld
Full Fact v The Times, not upheld
De Pulford v The Daily Telegraph, not upheld
Wilkinson v Daily Express, upheld
Bareham v The Times, not upheld
Various v Daily Record, not upheld
Farrell v Metro, not upheld
Burrows v Mail Online, not upheld
Various v Daily Record, upheld
Wishart v Daily Express, not upheld
Thomason v The Daily Telegraph, not upheld
Bray v Daily Express, upheld
Littler v Sunday Express, not upheld
Miah v The Daily Telegraph, not upheld
Scott v The Daily Telegraph, not upheld
Adams v Metro, not upheld
Email pged@pressgazette.co.uk to point out mistakes, provide story tips or send in a letter for publication on our "Letters Page" blog