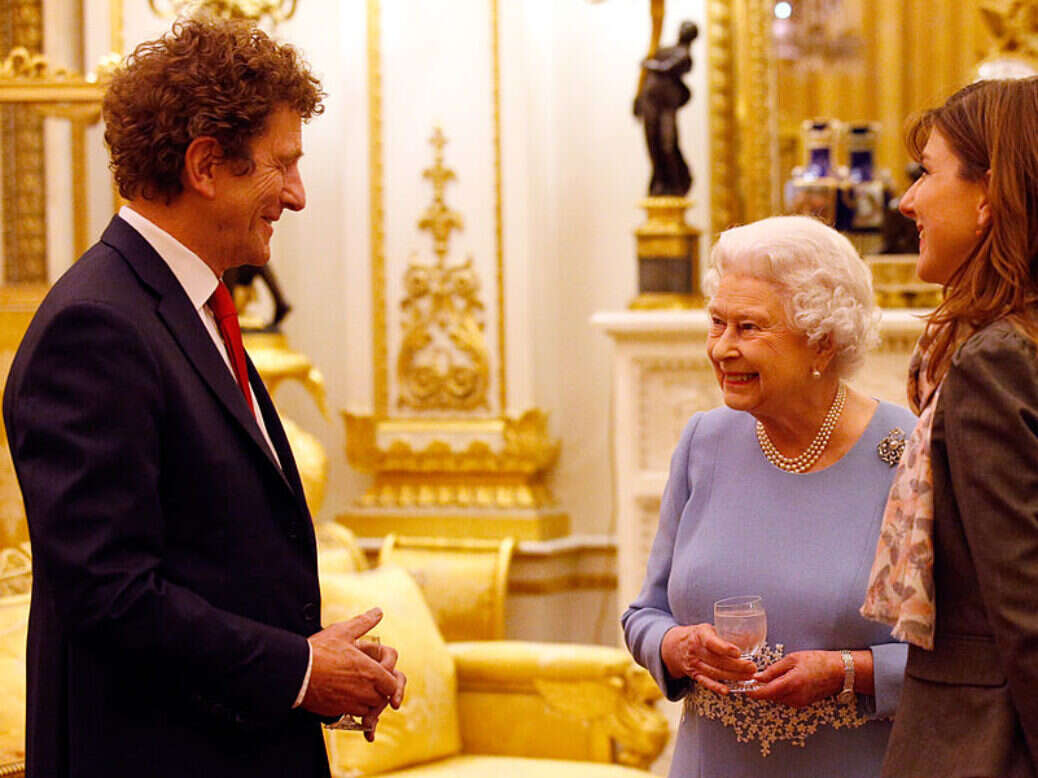 The chairman of the press regulator IPSO has hinted that it will be harder for Prince Harry to defend his privacy in future, echoing comments made by the editor of Press Gazette.
Asked on BBC Radio 4's World At One on Friday whether Harry had given up his right to privacy, Lord Faulks said: "In general terms, when considering whether there has been a violation of privacy, it is legitimate to consider whether an individual has brought into the public domain their private life.
"Most people don't want anybody to know anything about their private life, but if they are prepared to discuss it then it is not unreasonable for the press to write about it and to say to some extent they have brought an invasion of privacy on themselves."
[Read more: Prince Harry versus the press: Changing UK media now his 'life's work' he tells Tom Bradby]
Former minister Lord Faulks stressed he needed to remain neutral when asked whether Jeremy Clarkson's recent column on the Duchess of Sussex would elicit a response from IPSO for causing offence.
But he insisted press regulation "applies just as much to the royal family as it does to anybody else" when asked about the article ahead of the publication of the Duke of Sussex's autobiography Spare, and admitted he has at times felt uncomfortable with coverage of the monarchy.
Clarkson's piece in The Sun, in which he said he "hated" Meghan and dreamed of her being publicly shamed, last month became IPSO's most-complained about article since its inception in 2014.
The newspaper removed it from its website and made a public apology but this was branded "nothing more than a PR stunt" by Meghan and Harry.
Asked about the article on World at One, Lord Faulks said: "I really don't want to discuss that particular case because it may come up, it probably will come up, for consideration.
"I don't want anything I say to be looked like I am judging these things earlier.
"But in general terms there is always a difficult line to tread between something that I might find offensive, somebody else might find offensive, but at the same time journalists have got to be able to express themselves in sometimes robust terms and the fact that I may be offended is bringing nothing to the point.
"But there comes a time when lines are crossed, privacy may be invaded or there may be some other violation of the code. These are difficult lines to draw sometimes."
Lord Faulks, an unaffiliated peer who sits on the House of Lords constitution committee, added that in the past he had personally felt "uncomfortable about the way the monarchy has been treated" by the press.
Speaking from his experience as IPSO chairman, he told the BBC: "The position now is that 97% of the press by way of circulation is regulated by IPSO. We are there to field complaints from everybody and that includes members of the royal family if they choose to complain about the way the press has treated them.
"They can say there are inaccuracies, they can say their privacy has been invaded, the Editors' Code actually applies just as much to the royal family as it does to anybody else.
"We welcome any complaints from the royal family if they feel it appropriate to make them."
Harry and Meghan have previously made complaints through IPSO, winning an accuracy complaint against The Sun in 2019 over a story wrongly claiming they had banned staff from using a car park because it overlooked their new home. Harry also won an accuracy case against the Daily Star in 2016 over a report about his love life.
Harry has also lost cases: in 2016 IPSO rejected his complaints against the Daily Mail and Mail Online over a similar story on his love life because they reported with "due scepticism". IPSO also rejected a complaint he made against the Mail on Sunday in 2020 over a story suggesting he had intentionally misled his Instagram followers by not making clear animals in his photos were tranquilised and tied up to come across as a better wildlife photographer than he really was.
Meghan recently accused the British media of wanting to "destroy" her and claimed, during a six-part Netflix documentary, that "salacious" stories were "planted" in the press.
She took the publisher of the Mail on Sunday – Associated Newspapers Limited – to court after it published parts of a personal letter to her father, Thomas Markle, winning the case in 2021. Both Harry and Meghan have pursued a number of other legal cases against UK publishers.
Email pged@pressgazette.co.uk to point out mistakes, provide story tips or send in a letter for publication on our "Letters Page" blog