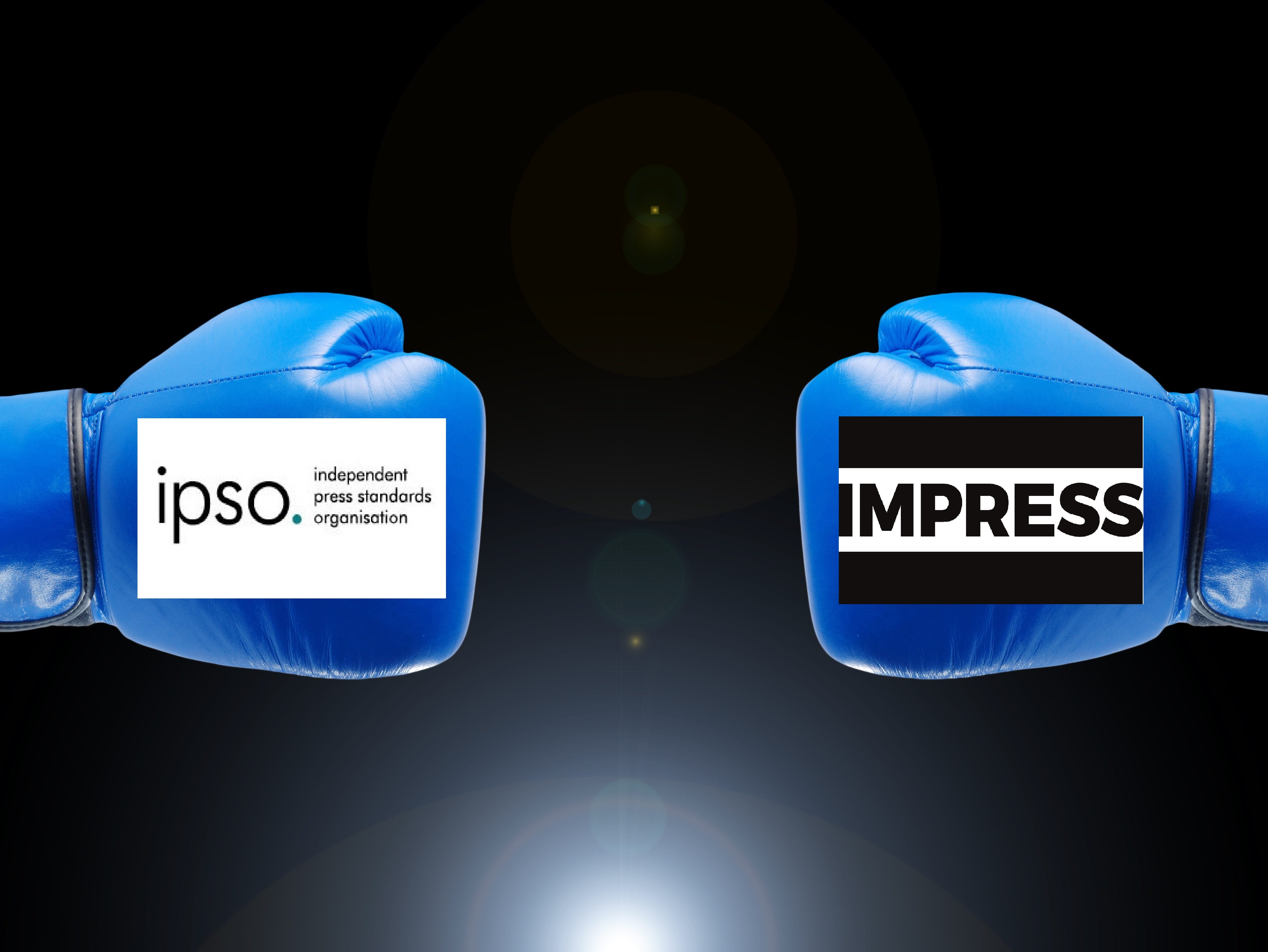 In his blog this week the editor of the Press Gazette argued that there was "barely a cigarette paper's worth of difference" between would-be press regulators IPSO and Impress.
If only. In truth, there is a chasm between the two which would take an essay to enumerate. Here are just four fundamental differences.
Where does power lie? IPSO is funded entirely by the shadowy Regulatory Funding Company (RFC) which is dominated by a handful of national and regional publishers.
The RFC writes the rules which dictate what IPSO may or may not do, and (as then RFC chair Paul Vickers made clear to the House of Lords Communications committee) must approve any rule changes.
IPSO's rules are therefore written and controlled by the very newspapers it purports to regulate "independently".
By contrast, Impress is funded entirely from the Independent Press Regulation Trust (IPRT). Of course, the IPRT is itself funded by the Alexander Mosley Charitable Trust, set up by Max Mosley.
But the IPRT's trustees are bound by charity and public benefit laws and have no influence whatsoever over the Impress Board. It is free to write its own rules, is not beholden to anyone, and is not compromised by vested interests.
Investigations. Under RFC rules, IPSO cannot launch an investigation unless there are serious and systemic code breaches. So a blatant and massive breach of the Editors' Code will not permit the kind of inquiry that would be routine in any industry with a credible regulator.
Impress, exactly as Leveson recommended, can launch an investigation when a code breach is serious or systemic.
Moreover, RFC rules – despite the much-trumpeted rule changes supposedly extracted from publishers – still allow them still several opportunities to block or frustrate a serious IPSO inquiry. Most investigations also require a unanimous Board decision, allowing any one of the industry nominated IPSO board members a veto.
The Impress approach is "simple and credible", again exactly as Leveson recommended, and does not require unanimity to progress.
Appointments. One of the great failures of the Press Complaints Commission was that, in the words of Leveson, "a few powerful individuals have been able to dominate the system". Nothing has changed.
The Sun's Trevor Kavanagh sat on the original "Foundation Board" (itself organised by the industry), which then appointed a panel (via a secret process) which in turn appointed the Chair and Board of IPSO – which now includes Trevor Kavanagh. The RFC has control over "industry representatives" who are nominated by them.
By contrast, Impress appointments – from the original appointments panel to the Chair, Board, complaints and code committee – were independent and transparent. While the Board includes members with senior experience of the news industry, it is not dominated by them.
Whistleblowing hotline. We are assured that IPSO has one, but can working journalists trust an organisation whose board includes senior members of the very publishers they are naming? How exactly does it work?
This, remember, is an industry notorious for a culture of bullying and workplace victimisation, in the newsroom as well as in newsprint, where some journalists were obliged to testify anonymously at Leveson for fear of reprisals.
Impress can offer guaranteed confidentiality through a regulator which is not in the grip of the very publishers likely to be named offenders.
Then there is the Editors' Code (controlled by the RFC, not the board of IPSO, in stark contrast to Impress); sanctions (Sir Alan Moses admitted to the Lords committee that there was very little chance of IPSO imposing a fine under their investigations system, Impress will have no such barriers); and the vast difference between an arbitration scheme which is optional and expensive rather than compulsory, affordable and designed to ensure that trivial and vexatious claims are struck out.
So the chasm between them is wide as an ocean.
In the 25 years that I have been teaching aspiring journalists I watched with increasing despair as the laughably ineffectual PCC was repeatedly exposed as little more than the industry's creature.
The result was a journalistic print culture which offered little support for reporters genuinely committed to principles of ethical journalism, let alone for the victims of press misconduct.
And now I see the same publishers that exploited the PCC as their fig-leaf of respectability employing identical tactics with IPSO: precisely the same assurances to Parliament about independence and toughness, precisely the same trumpeting about tiny rule changes masquerading as huge concessions, precisely the same alignment of interests between industry and "regulator".
That cigarette paper will not fit between IPSO and the RFC.
We badly need to rebuild public trust in journalism: European surveys show UK trust in print media lagging far behind every other country. That may not worry the Brexiteers, but it certainly ought to worry anyone who cares about the future of journalism in Britain.
That is why Sir Harry Evans, Nick Davies, the NUJ and (with a couple of exceptions) virtually every media academic I know backs Impress as a genuinely independent regulator. It's not just for the victims of press abuse that the gulf between the two regulators matters, it's for those at the coal-face of journalism.
Steven Barnett is Professor of Communications at the University of Westminster @stevenjbarnett
Email pged@pressgazette.co.uk to point out mistakes, provide story tips or send in a letter for publication on our "Letters Page" blog