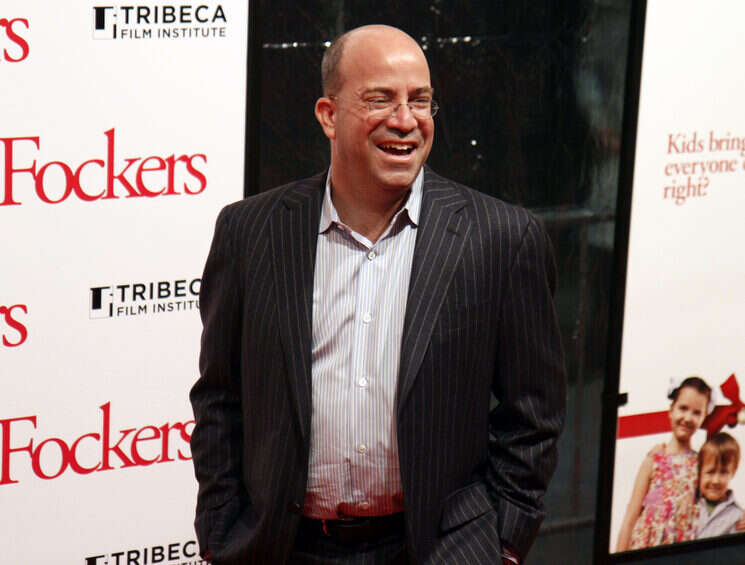 Update 30 November: Culture Secretary Lucy Frazer has decided to intervene in the planned acquisition of The Telegraph by the Jeff Zucker-led and Abu Dhabi-backed RedBird IMI.
Frazer has informed RedBird IMI and the Barclay family that she is issuing a Public Interest Intervention Notice because of public interest considerations as set out in Section 58 of the Enterprise Act 2002.
This legislation centres on the need for the accurate presentation of news and free expression of opinion in newspapers. Frazer has asked Ofcom to report on this public interest consideration while the Competition and Markets Authority will report on jurisdictional and competition matters.
"My role as the Secretary of State in this process is quasi-judicial and procedures are in place to ensure that I act independently and follow a process which is scrupulously fair, transparent and impartial," Frazer said.
Ofcom and the CMA will report back by 26 January and DCMS will provide its next update to Parliament after their findings have been considered.
Original story 21 November: The sales processes for Telegraph Media Group and The Spectator have been paused.
As first reported by Sky News, the Barclay family has agreed to repay £1.16bn to Lloyds Banking Group by 1 December.
They have agreed that if they fail to repay the debt by this deadline, they will not contest the liquidation of a holding company on 4 December. This would effectively remove them from having any role in The Telegraph or The Spectator's futures.
The auction process was paused on Tuesday afternoon (21 November) to avoid any further confusion, or waste of time and money, on the parts of other interested bidders until the situation becomes clear either way.
If the Barclays fail to repay the debt, the auction process will resume with the likes of Lord Rothermere at DMGT, David Montgomery at National World and GB News investor Sir Paul Marshall all likely to take part.
However, Abu Dhabi-backed investment fund RedBird IMI announced on Monday it believed it was set to take control of the Telegraph and Spectator publications after agreeing loans to repay the Barclays' debts.This means that as long as they are able to secure the funds and complete any outstanding due diligence, and as long as the funding passes regulatory checks at Lloyds, they are in line to take the titles out of receivership.
If the UK Government decides to intervene due to the Abu Dhabi-based investment behind the deal, or any of the parties walk away in the next ten days, the sales process will begin again.
On Wednesday morning Culture Secretary Lucy Frazer did announce she is "minded to" issue a Public Interest Intervention Notice, saying there were potential public interest issues around the funding by RedBird IMI that "warrant further investigation". Frazer has not made a final decision on intervening and said the relevant parties have until 3pm on Thursday (23 November) to respond.
If Frazer does issue an intervention notice, the next stage will involve Ofcom assessing the public interest concerns and the Competition and Markets Authority reporting on "whether a relevant merger situation has been created and any impact this may have on competition". Frazer would then decided whether a more detailed investigation by the CMA is required.
The Telegraph has itself expressed concern, saying in a leader column on Tuesday night that its takeover "by a fund linked to a state not known for encouraging free expression is bound to concern readers". It acknowledged RedBird IMI has shared "encouraging intentions" but said it must "spell out how it will ensure that a cast-iron and binding commitment to the Telegraph's continued independence can be guaranteed".
What is the RedBird IMI deal with the Barclays?
RedBird IMI is led by former CNN president Jeff Zucker as chief executive. The group shared a statement explaining the deal, and its plans to ultimately become owners of The Telegraph and The Spectator, on Monday:
"RedBird IMI, a joint venture between RedBird Capital of the US and International Media Investments of Abu Dhabi, has reached an agreement to provide a package of loans to the Barclay family allowing them to pay off their debt to Lloyds Bank in full and bring the Telegraph and Spectator out of receivership.
"RedBird IMI will provide a loan to the value of £600m, secured against the Telegraph and Spectator.
"Additionally, International Media Investments will provide a loan of a similar amount secured against other Barclay family businesses and commercial interests.
"Under the terms of this agreement, RedBird IMI has an option to convert the loan secured against the Telegraph and Spectator into equity, and intends to exercise this option at an early opportunity.
"Any transfer of ownership will of course be subject to regulatory review and we will continue to co-operate fully with the Government and the regulator.
"Following transfer of ownership, RedBird Capital alone will take over management and operational responsibility for the titles under the leadership of RedBird IMI chief executive Jeff Zucker.
"International Media Investments will be a passive investor only.
"RedBird IMI are entirely committed to maintaining the existing editorial team of the Telegraph and Spectator publications, and believe that editorial independence for these titles is essential to protecting their reputation and credibility.
"We are excited by the opportunity to support the titles' existing management to expand the reach of the titles in the UK, the US and other English-speaking countries."
The involvement of such a large portion of UAE money has resulted in a group of Conservative MPs writing to Culture Secretary Lucy Frazer and Deputy Prime Minister Oliver Dowden urging "close scrutiny" of the deal. In a letter first revealed by Bloomberg, they wrote at the weekend: "Material influence over a quality national newspaper being passed to a foreign ruler at any time should raise concerns, but given the current geopolitical context, such a deal must be investigated."
The Telegraph has reported that Manchester City owner Sheikh Mansour bin Zayed, deputy prime minister of the UAE, is involved in the deal.
The Barclay brothers Sir David and Sir Frederick bought the Telegraph and Spectator titles from Conrad Black in 2004 for £665m – around £1.1bn today after inflation is taken into account. Lloyds Banking Group seized the titles from them in June as they owed around £1bn in outstanding debt.
Email pged@pressgazette.co.uk to point out mistakes, provide story tips or send in a letter for publication on our "Letters Page" blog