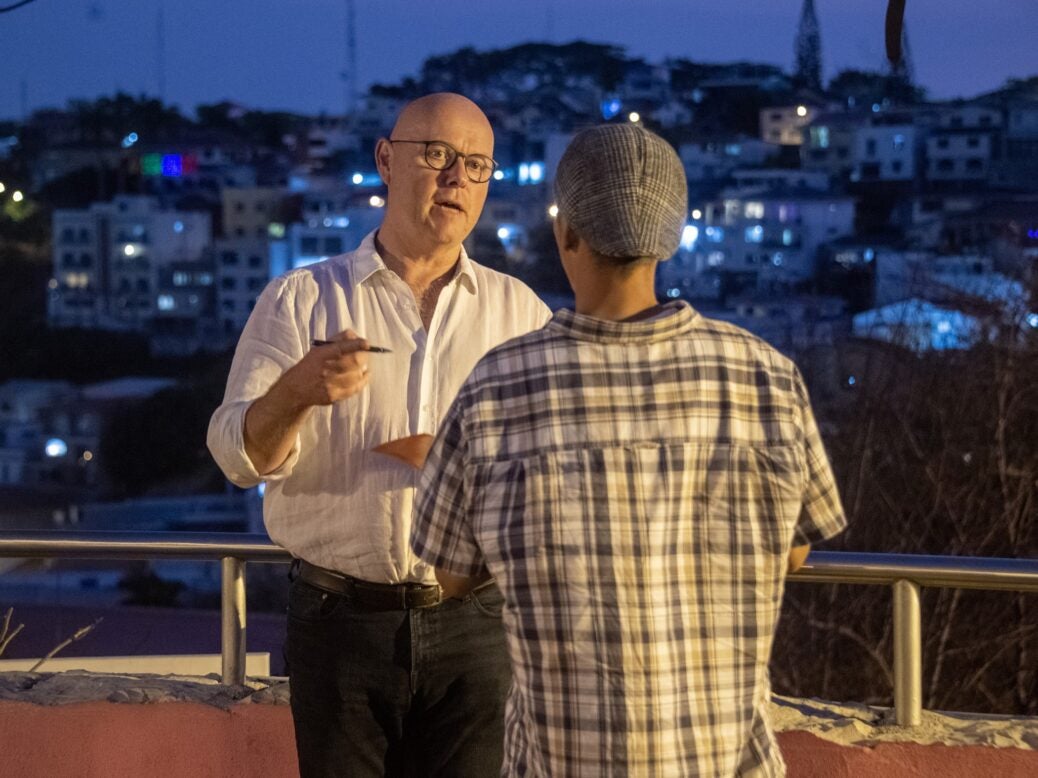 Back in the 1950s, the doyen of crime reporting in Fleet Street was a hard-drinking maverick called Duncan Webb who famously exposed the notorious Messina vice gang which for years had run rings around Scotland Yard and terrorised London's West End.
He refused to be intimated by appalling physical threats from the underworld and also exposed murderers, other mobsters, fraudsters, smugglers and spivs – and for his troubles was the victim of false criminal allegations made to the police (which were subsequently dropped). 
More than 60 years after his death, he is a journalistic hero of mine. A gutsy reporter who had crime reporting in his veins.
And deep down he was the inspiration behind my decision to fly 6,000 miles to one of the most dangerous cities in the world to investigate the global rise of the Albanian mafia, which has ruthlessly seized control of the supply of cocaine in Ecuador to flood Britain's streets with record amounts of the drug.
The idea of going to the 'narco state' had been on my mind for about 18 months since I was first tipped off that an ultra-violent Albanian underworld figure, Dritan Rexhepi, had been continuing to run his global cocaine business from his jail cell in Ecuador. He was serving a 13-year sentence for drug offences there.
When I learned in November that Rexhepi had been controversially released from prison and was thought to be stepping up operations to supply cocaine to the UK and Western Europe, I decided – after much deliberation about the security implications – to get on a plane and investigate. It is what Duncan Webb would have done.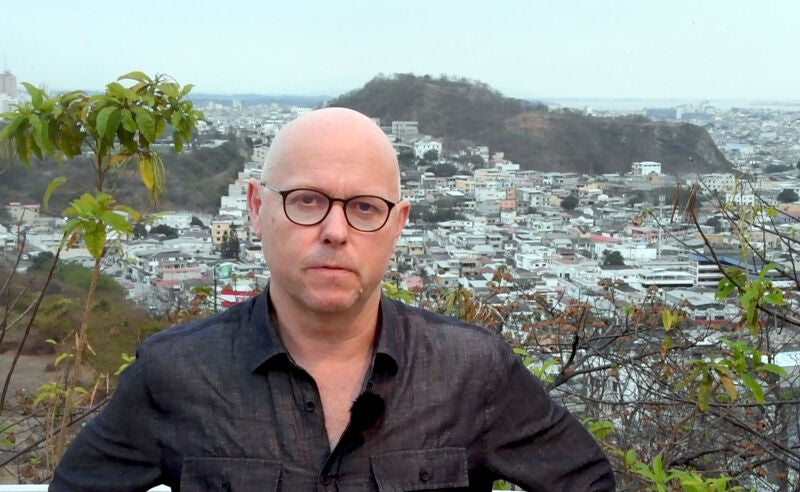 For me, it was a great story which needed closer attention. How, according to law enforcement sources, had the Albania mafia managed to take on the Mexican and Colombian drug cartels in their own backyard?
When my photographer colleague Jamie Wiseman and I boarded our flight to Ecuador, we thought we might be there for a week or so. But we ended up spending close to a month there on what I would regard as the most dangerous assignment of my 30-year Daily Mail career. 
Why? Because Ecuador is rife with corruption in the police, Navy, judiciary, legal system and the Government. It is difficult to know who to trust. Life is incredibly cheap there, with the contract killing of a judge commanding a fee of just $5,000 and the southern port of Guayaquil (where we spent most of our time) now regarded as one of the 50 most dangerous cities in the world. 
The product of our inquiries, both in Ecuador and the UK where we spent weeks investigating the drugs scene in Brighton and Hove where Albanian gangs are said to have taken control, have been revealed in a two-part Daily Mail investigation into the trail of destruction left by Britain's insatiable demand for cocaine.
In a first for my newspaper, an accompanying 20-minute documentary for The Mail+ and Mail Online, Albanian Narcos: Bullets, Bloodshed & Britain, complemented our print coverage.
Featuring dramatic footage of gangland crimes, anti-narco patrols and the arrest of suspected drug smugglers, as well as expert analysis, the aim was to offer a high-quality new product for our readers. It was a challenge I was keen to embrace, as was Jamie, who filmed the documentary.     
As ever when going to a hostile environment (the number of murders in Ecuador has nearly doubled in the last year as drug-related gangland feuds escalate), sorting out fixers and translators in advance was vital. Ensuring their safety was more important than ours and we put security measures in place due to warnings that we were at risk of being kidnapped or worse.
At times it felt like we were in the 'wild west' and police canceled plans to show us around one ghetto, because it was too dangerous for them, let alone us. Mob murders were a daily occurrence while a prison governor who stood up to gangsters was shot dead on his way to work a few miles from our hotel. 
But slowly doors opened for us and briefings arranged with ministers, Customs bosses and police chiefs. We were invited on Navy operations off Guayaquil and witnessed the arrest of two drug smugglers caught with $20m of cocaine off the coast.
Through an intermediary, I eventually persuaded an Ecuadorian gangster – a murderous sidekick of the leader of the Latin Kings mob in the country (who is known as 'Carlos the Devil') – to tell his story. The Latin Kings, he revealed, work with Albanian narcos to flood Europe with cocaine.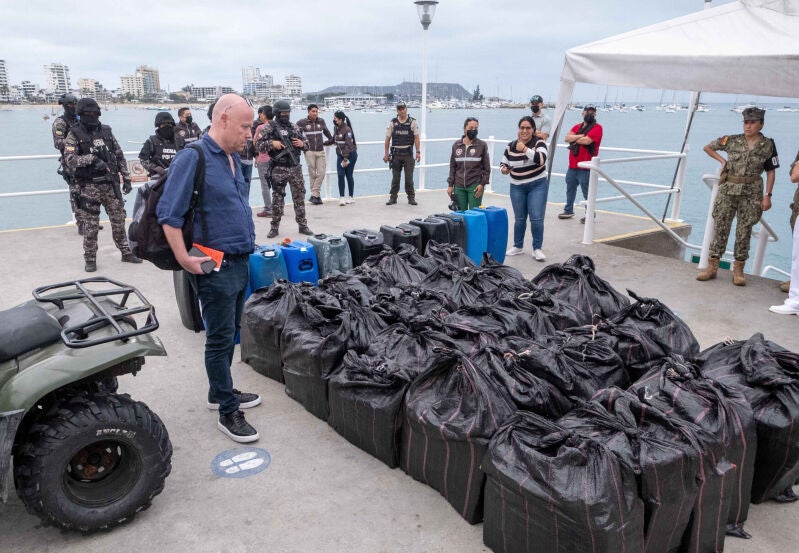 And after days of trying, a prosecutor who had survived five gangster plots to kill him agreed to meet me in his parked car at a secret location. When I enquired about his brushes with death, he showed me a picture of a bullet hole in his windscreen from a previous assassination attempt. 
One of the most poignant moments of our trip was when I interviewed the former girlfriend of a local journalist who was murdered while covering the activities of narco gangs. She was so appreciative that we were taking an interest in his case. I told her: 'We are as one in the journalist community'.
Taking risks is part and parcel of investigative journalism, especially when covering crime. If our reporting better informs the public and helps save lives, then our trip will have been worth it.
Email pged@pressgazette.co.uk to point out mistakes, provide story tips or send in a letter for publication on our "Letters Page" blog