Google is creating a new platform that it claims will help publishers convert readers into subscribers as part of a major new company-wide initiative worth $300m (£214m) over three years.
The Google News Initiative will bring together all of Google's collaborations with the news industry under one banner. The company says its aim is to "help build a stronger future for news".
The $300m investment is in addition to the pre-existing $150m Digital News Initiative innovation fund and will be used to support products, partnerships and publishers.
Press Gazette understands the GNI scheme will subsume the DNI brand, but that the innovation fund will continue until all €150m has been spent – currently €90m has been awarded so far.
Part of the GNI initiative includes the creation of a new platform to manage subscriptions to news outlets, called Subscribe with Google.
In a blog post today, Google project management director Jim Albrecht said: "Subscribe with Google lets you buy a subscription, using your Google account, on participating news sites.
"Select the publisher offer you'd like to buy, click 'Subscribe' and you're done. You'll automatically be signed in to the site, and you can pay – securely and privately – with any credit card you've used with Google in the past.
"From then on, you can then use 'Sign In with Google' to access the publisher's products, but Google does the billing, keeps your payment method secure, and makes it easy for you to manage your subscriptions all in one place."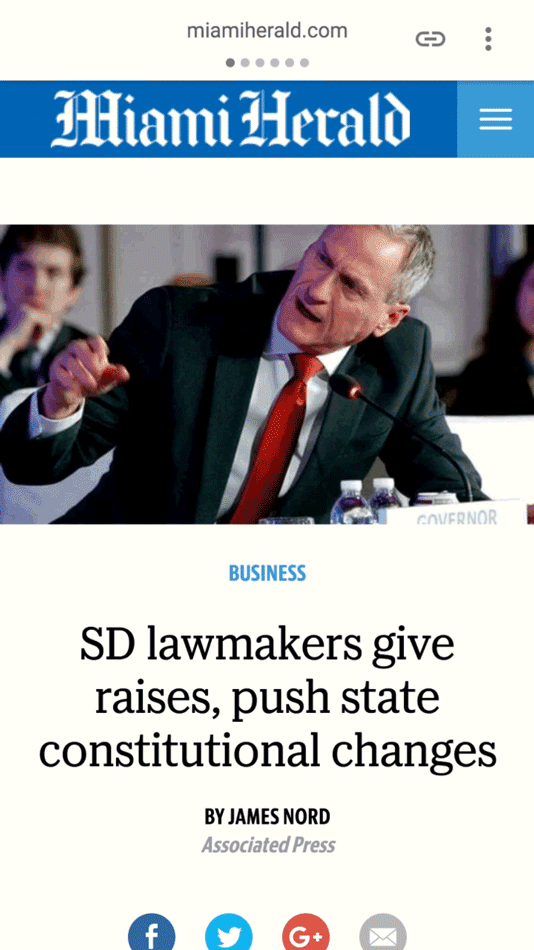 Once subscribed, readers will see a dedicated section in Google search – when searching a news topic – that shows them all relevant results from publications they are signed up to.
Launch partners for Subscribe With Google include UK newspapers the Financial Times and The Telegraph as well as Le Figaro and Le Parisien in France and The New York Times and Washington Post in the US.
Google also said it was releasing a new analytics tool, News Consumer Insights, to help news organizations "understand and segment their audiences with a subscriptions strategy in mind".
When it comes to the scourge of "fake news", the web giant said it is focusing on combating misinformation during breaking news events by including a "Top News" shelf that will highlight relevant content from verified news sources in search results and on Youtube.
It said it was also in the early stages of testing a "propensity to subscribe signal" based on machine-learning models that would "make it easier for publishers to recognise potential subscribers" and subsequently make a subscription offer to them "at the right time".
Philipp Schindler, Google's chief business officer, said the GNI "deepens" Google's commitment to "a news industry facing dramatic shifts in how journalism is created, consumed, and paid for".
He said: "People come to Google looking for information they can trust, and that information often comes from the reporting of journalists and news organizations around the world.
"And while the demand for quality journalism is as high as it's ever been, the business of journalism is under pressure, as publications around the world face challenges from an industry-wide transition to digital.
"That matters deeply to Google. After all, our mission to build a more informed world is inherently tied to the reporting of journalists and news organizations."
He added: "Over the next three years, we're committing $300 million toward meeting these goals.
"We're also deepening our commitment to building products that address the news industry's most urgent needs.
"In the past, we've done this by working closely alongside the industry in product working groups, resulting in projects like Accelerated Mobile Pages and the Digital News Initiative. We'll be expanding that model globally.
"The commitments we're making through the Google News Initiative demonstrates that news and quality journalism is a top priority for Google.
"We know that success can only be achieved by working together, and we look forward to collaborating with the news industry to build a stronger future for journalism."
Google's parent company, Alphabet, posted annual revenues of of more than $1oobn in 2017, up nearly a quarter year-on-year.
Together Google and Facebook make up a duopoly of internet advertisers, taking the lion's share of UK online advertising.
By 2020 the Duopoly are expected to take 71 per cent of all the money spent in the UK on digital advertising, according to analysts.
Press Gazette's Duopoly campaign is calling on both companies to stop destroying journalism and pay more back to news publishers on whose content they rely.
Picture: Reuters/Dado Ruvic/File Photo